It's been a long time since I posted all those photographic attempts of mine. Not only at my personal blog, but even at GeniousPC and my other blogs, I have not been able to recently contribute new posts to. Result – Decreasing traffic, decreasing affiliate sales, decrease in adsense revenue, blah blah blah…
Ah.. anyways I am back! And I am not here to complain about my life, I am here to introduce you all to the different perspectives of my life, a life which according to me is an almost-perfect-life..
Today I am here to introduce my freshly started B.Tech life! B.Tech, yes I am in college now. Its been about 60 days since my first step into the campus of Nirma University at Ahmedabad, the step which changed my thoughts about a good college, good classmates, everything.
In one word – excellent.
In detail – keep reading! 😉
What did I expect from Nirma?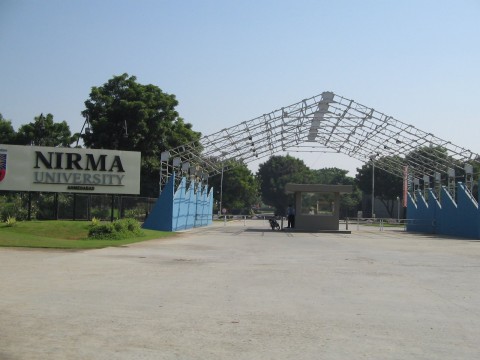 I expected a class full of rankers from all over India among whom I would be the least learned one, professors who would directly use the most technical terms that I had already forgotten in the long vacation after surviving 12th standard,and most importantly I expected the same situation which I most often faced whenever I shifted to a new school or a new city… speechlessness!
I have already mentioned before that I can write 1000s of words without any issue but speaking is not my cup of tea. At least this is what I thought about myself.
So What Did I Experience On My First Day?
I saw a group of about 60 other people who didn't know each other (other than a small group of friends from DPS 😉 ) who had the same speechlessness, same hesitation, same strange feelings as myself…
And then I remembered a thought from my favorite TV show –
"That first week of high school, as I watched our class band together. I realized something about these strangers I'd just met. Strangers I hardly knew. Strangers who were just like me. We were all sharing the same feelings. The same fears, the same loneliness. We were just starting out, and there was only one direction to go. So we went – together."

– The Wonder Years

And maybe I never felt hesitated after that.. I knew I would be spending 4 amazing years with all those people (in the same huge campus shown left) even if I didn't even know their names at the moment…
Names.. For the next few weeks, everyone had just 1 set of dialogues to say – "Hello… Your name please… May I have your number?" This continued till almost everyone in our class had a huge contact list full of cell numbers of unknown people… just to make them known.
I lagged behind in this process. I had a small contact list of 5-6 numbers only. And that is where Whatsapp came into the game. According to me Whatsapp is a great platform to know a group of people. At least it was for me! Thank god I was added to the Whatsapp group of my class and my one statement – "Please make a contact list" made it clear that my contact list was going to get larger… and I must say full of people whom I still don't know completely 😀
But yeah, I have 4 years to spend with them and I guess I require no more than 1 semester to know everyone by their names and ya mobile numbers 😉
Wow. The subheading said – 'what did I experience on my first day' and I have already written upto the most recent incidents! But that's what life is.. without proper timeline and headings.
Exams And Attendance
Right from the first day, seniors were emphasizing on the word – 'attendance' whenever they used to talk to us. I still wonder why. I guess I would come to know about the real fact once I get more habituated with college customs like proxy, bunks, deadlines, etc 😉
Exams! Ya that is something I have a clear idea now.
Exams in Nirma are challenging, sometimes lengthy, sometimes as short as introduction, in simple language – 'College-like'. Except the exams of EEE (Elements of Electrical Engineering) … that one is an exceptional case. We got a nice trailer of what electricity is when we received our high voltage paper with high current shocking marks 😀
I guess its clear what shocking means!
Clubs, Events and Recess
Clubs are those group of students which do wonderful tasks together, organize events and give us an opportunity to showcase our extra curricular skills.
Events are those 'things' organized as contest or party or anything unique by those clubs.
Recess is the time when most of those small small events take place 😀 HAHAHA
Result – No time to eat at times. But yeah, sometimes giving priority to enjoyment over eating does matter. After all you eat everyday but only once do you win in an event named 'Serendipity'!
The prize that I received was a Rs.100 coupon to use at Crossword, which I still haven't.
We also had a very interesting Robotics workshop and an even more interesting Ethical Hacking workshop.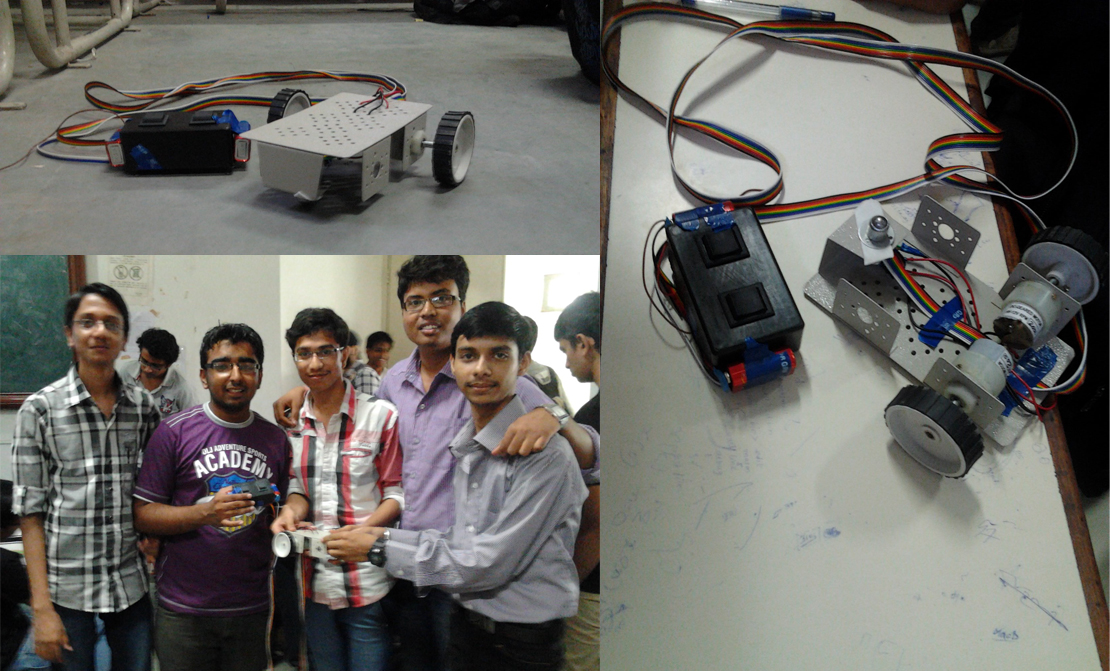 In this small span of 60 days I thought a lot and finally joined a club – ISTE (Indian Institute Of Technical Education)
Why?
There are a lot of reasons. An important one being that I am interested a lot in technical skills.
Oh! Yes, ISTE is coming up with iFest'13 this October at Nirma. Its supposed to be a large event full of events from both technical and non-technical side. Nirmites will be able to experience this thing from their own eyes and souls but from those who are not here, I will write a post about it

Exams coming up!
Exams are a never ending phenomena once you are in a reputed college. And tomorrow is that one high voltage subject's exam that even every ranker fears…. EEE. At least the rankers at Nirma fear!
So its time for me to take a break from my blog and concentrate on DC circuits and other stuff.
See you again very soon!
Till then I would be glad to read your comments, especially if you are a Nirmite