Hello and welcome everyone to my personal blog!
I hope you all know already know a little about me and that's why you reached here. But just for the sake of formalities, I would introduce myself once again.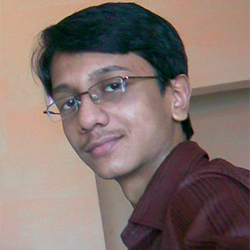 I am Mahaveer Verma, a 18 year old (at the time of writing) tech minded blogger, owner of GeniousPC.com and BloggingPanorama.com. I like to spend time researching the secrets out of my computer, listening music, watching certain selective movies, of course blogging and blah blah blah… I live in the city Ahmedabad located in Gujarat (India).
This blog would not be basically about blogging, but about everything that it takes to be me!

So what does it take to be Mahaveer Verma? Want to know? (more…)