3 and a half years.
So it's really been that long since I wrote about my first 60 days in Nirma: First 60 Days of My Journey in Nirma
To think of it, reading that post again makes me wonder how true it is when we mock the theory of relativity saying that time flies when you're enjoying.. It almost feels like yesterday when we had to come to Nirma on Saturdays for 'Yoga' classes and how we used to play basketball before Yoga.. When we made our very first 'electronics' project 😛 All those water level indicators and electronic dices 😉 When we used to buy our so called 'tut-pages' and yea those semi-log sheets… and how we then turned to not buying them and instead borrowing one from our friend who borrowed two from his friend who had three and God knows if anyone of us actually bought any tut-pages or graph papers anymore and maybe it was just a glitch in the law of conservation of material 😛 Of course, there's this other glitch where even if nobody from your batch has their files complete, and even though nobody neither knows the answer to any of the lab questions nor does anyone have any source to find answers from… somehow every single student of your batch will still get their files complete and signed the same day 😉
It feels like yesterday..
All those contacts that we've been building in our phones since the first day, probably with 'NIRMA' as their last name 😛 I know a lot of people would have me saved as 'Mahaveer Nirma' in their phones 😛 .. all the people we've met so far, all the places we've been, all the things we've done and all the moments we've experienced… How do you begin writing about them?!
Maybe you start by saying a thank-you to everyone. Maybe you start by saying a good-bye. Maybe you start by telling about your next destination, your job or your higher study talk. Maybe you start by discussing how your last vacation has been or how your last classes and exams have been. Maybe you talk about how you thought it should have ended… or maybe about how it really did.
Me? I'll probably do all of these 😛 So sit tight, it's been a long journey and I have a lot to write

You know why am I writing this post in the middle of February when we're supposedly having an even semester going on? If I've been in recent contact to you, you'd know 😛 But anyways, all of you will know too very very soon 😛
So my 7th semester just ended on 14th December. If I trace back 60 days from that, it'll approximately land on 13th October. NXP Semiconductors had visited that day. I'll mark that day as an important day.. Well I was already placed in Nvidia by then but some of my good friends got into NXP that day, including one of my best friends

And that would be a story best told by them..

But I just had to mention it 😛
After a few days we planned a *surprise* Diwali gift for our faculties. You know, teachers are more than just some people you know. They're more than just those who teach you things and evaluate you for that matter. Sure, at this point of our lives, we don't really get inspired by our teachers.. Well somedays we do. And inspiration or not, every teacher that we gifted that day, deserved that small reason to smile because apart from all that meets the eye, there's much more that they've done for us, just by being a part of our college lives…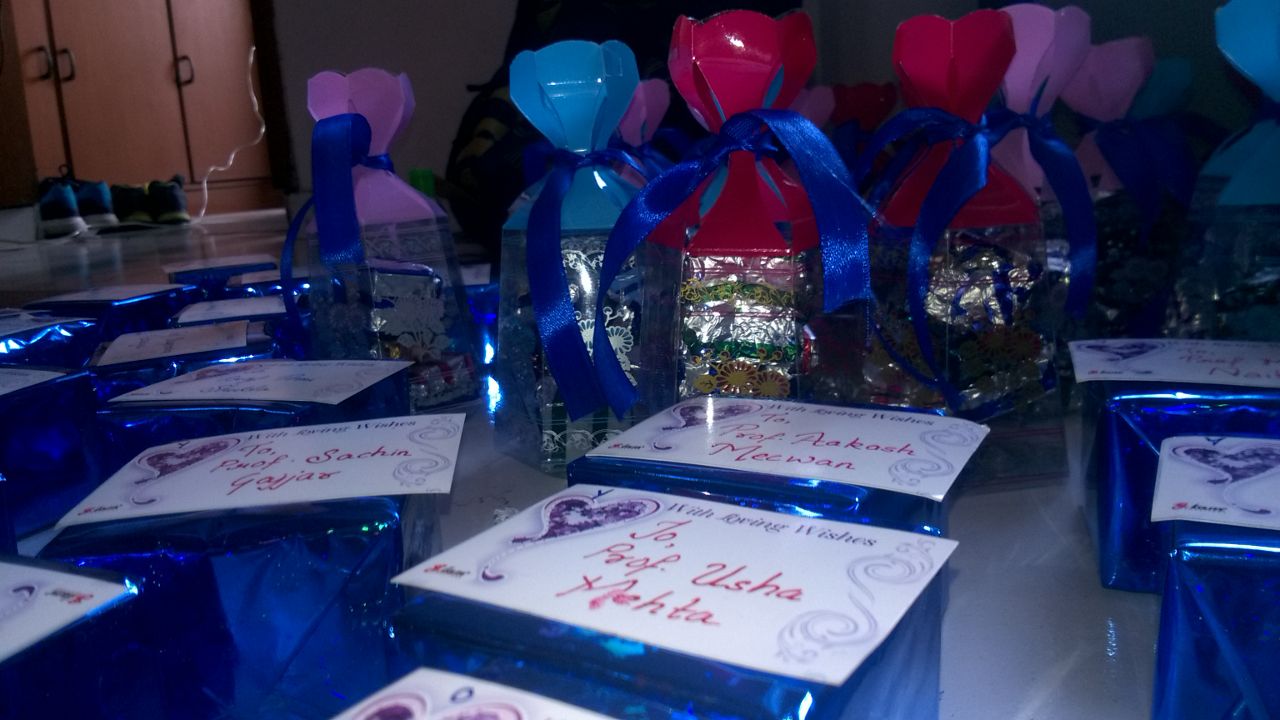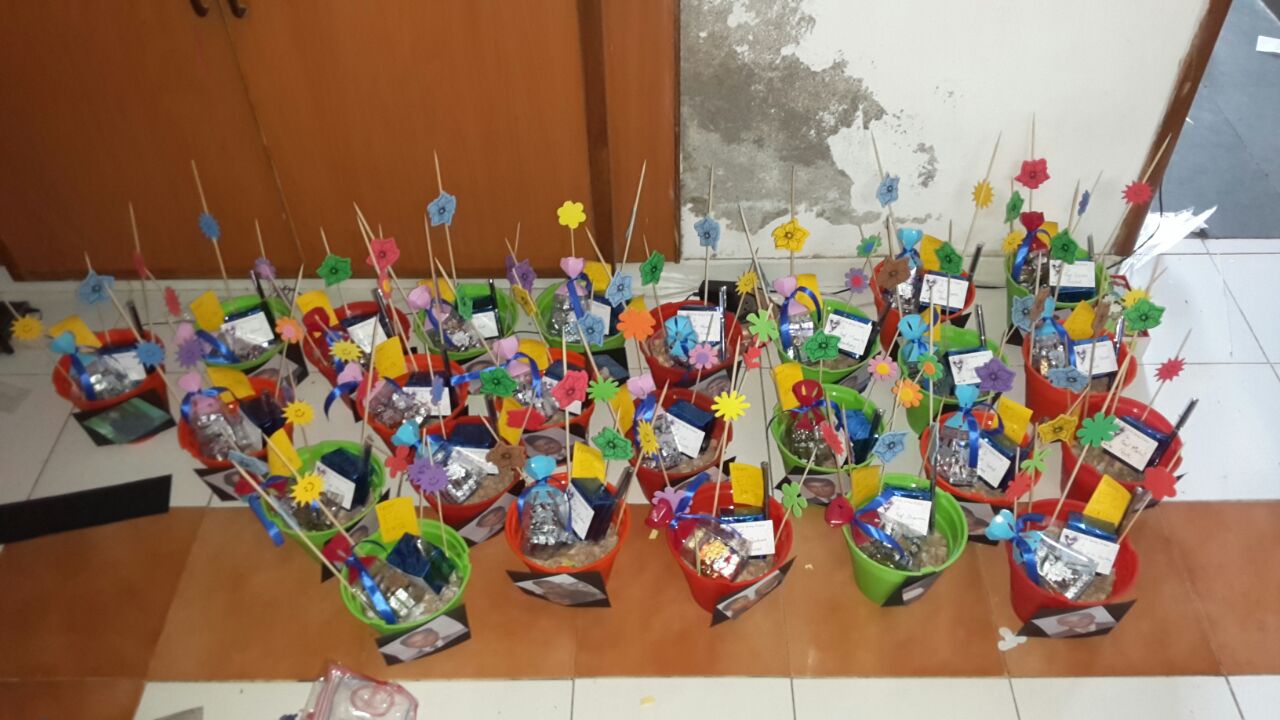 And after all, everyone loves a gift made for them

And the best part was.. the next day, we received a surprise from our faculties 😛 We were called up for a special announcement in D311 at around 10:30. I guess teachers can't really come up with better-worded-excuses 😛 That's an art some of my friends would call themselves expert in 😛 The 'special announcement' was of course… ice-cream and chocolates from our faculties:)
Probably that was the best thing we did for each other that diwali. No strings attached, we thanked each other before we bid farewell to them… And that is when we began to realize that how that diwali was no regular diwali. It was no ordinary vacation.. It was our last diwali as a student of Nirma..
Yea, Nirma doesn't celebrate diwali. We all enjoy our vacations yea yea 😛 But whatever it was, we began to realize that it was the last of it now… And that with every passing day, every moment, we will be experiencing our 'last' ones…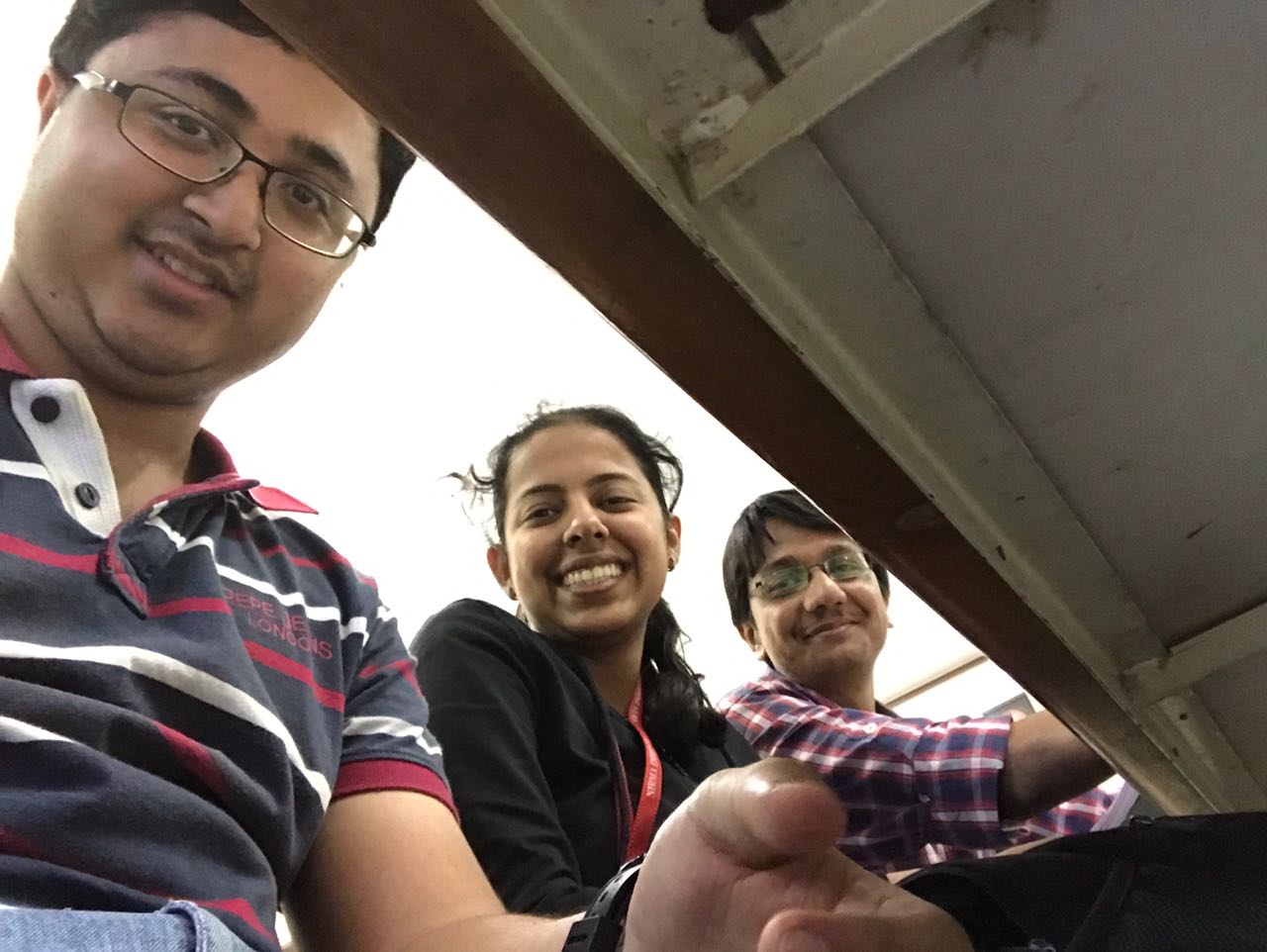 The second week of November marked our last week of regular studies.. I guess we should have taken a photo in every 'last' lab and not just Microwave lab 😛 But then it wasn't nostalgic back then. You know, its always over before you know it..
And very often do we keep our heads aiming at the future, only to smile at the past behind our shoulders… longing to have stayed a little longer…
But then our class is an expert in building memories

18th November, after long lasting disputes and re-re-re-planning (all on the same evening :P), we had our signature day

For someone who's a complete anti-expert in letting out random thoughts and someone who can't really 'just spontaneiously say something' without thinking over it for a loooong time, I'd say I 'performed' well that day 😛 At least better than what I'd expected 😛
It was a day of rush, people moving here and there, finding empty spots on tshirts to write on, thinking if they've missed someone or if there's someone they want their tshirts signed by… Me, when I wore that white t-shirt, I was hoping for a nuclear chain reaction miracle that would just 'begin the process' of quote-exchange… hoping that I would be able to be spontaneous enough to think of something *good* about the person writing on my shirt 😛 And well, that did happen…
Sometimes you have to deceive your mind into believing things.. And when you strong arm your mind to believe in what you're thinking, it becomes the reality. Sometimes.. you need your mind to accept this alternate reality for its own good. Only then can you build a better reality.
A lot of people had to miss signature day. For reasons big or small but their absence was felt.  Or we wouldn't have photos like the one below 😛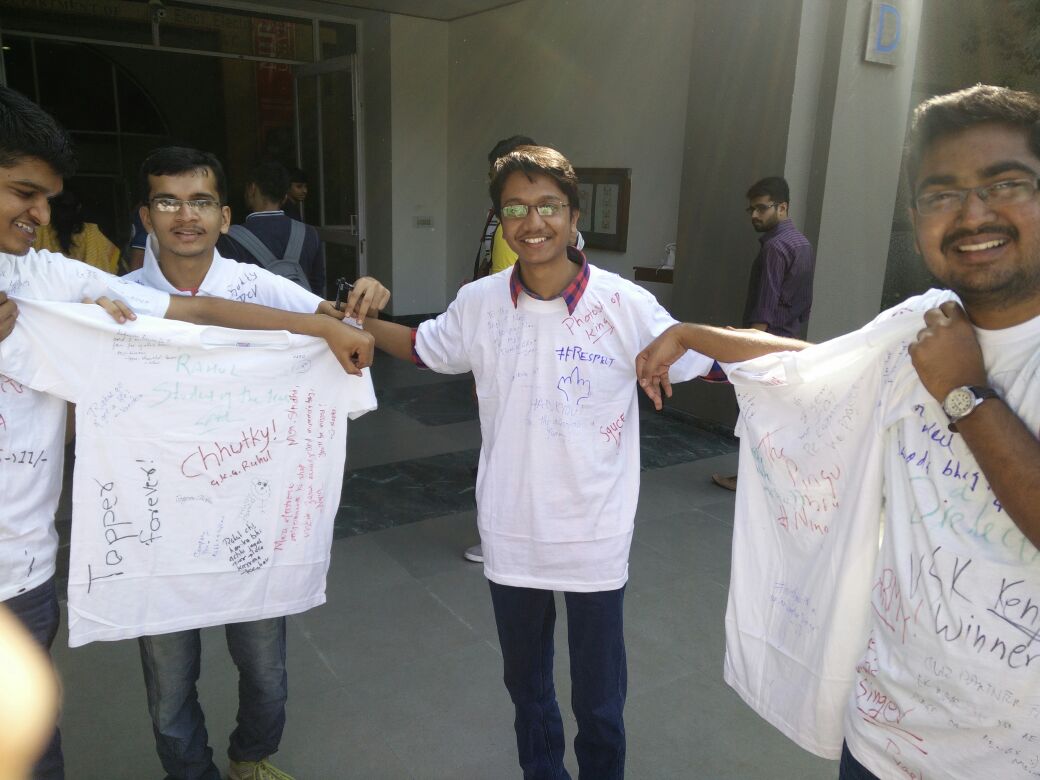 And then there's this photo, the 'memory'..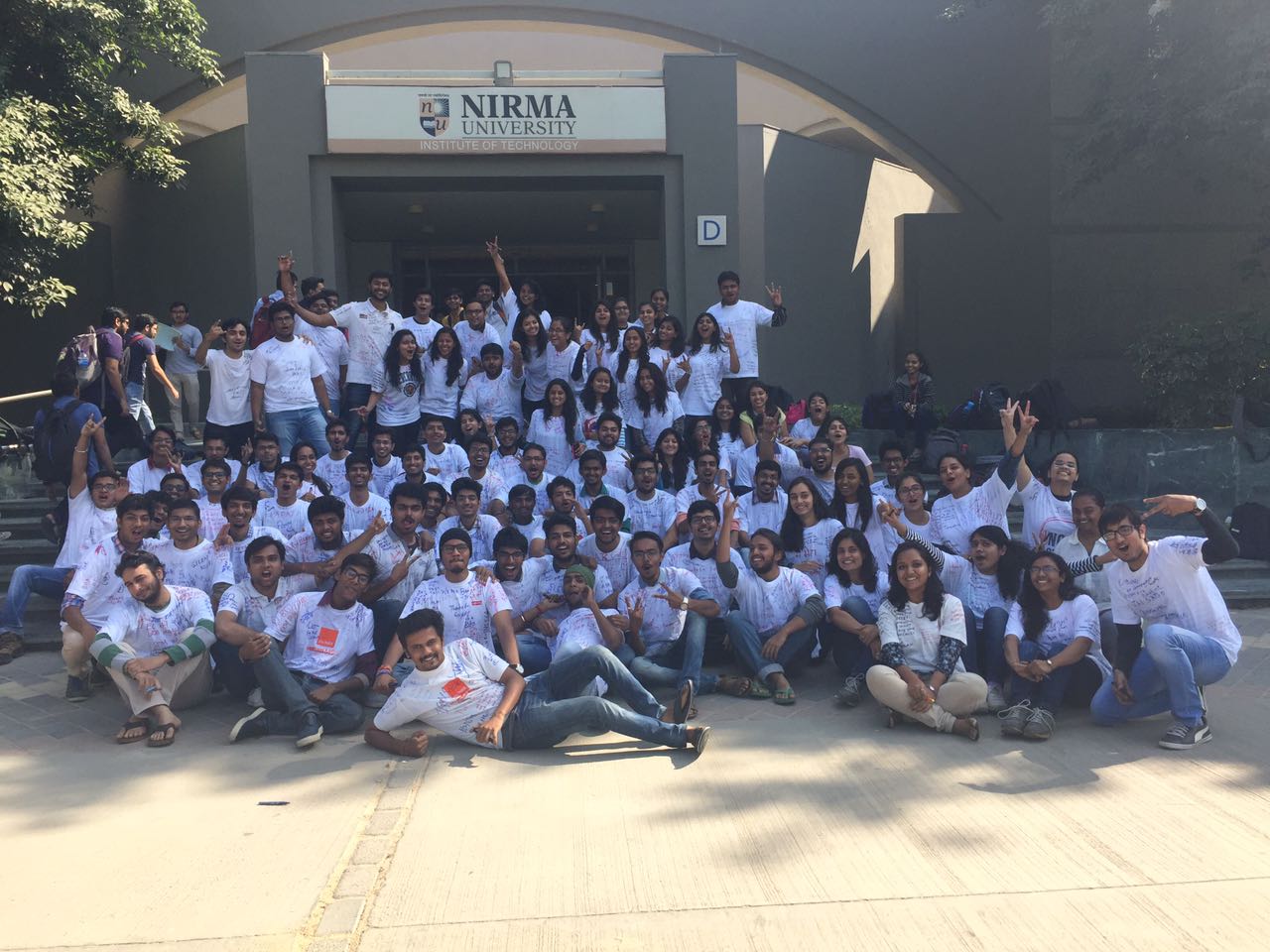 For reasons, I find this photo below, just a little better 😛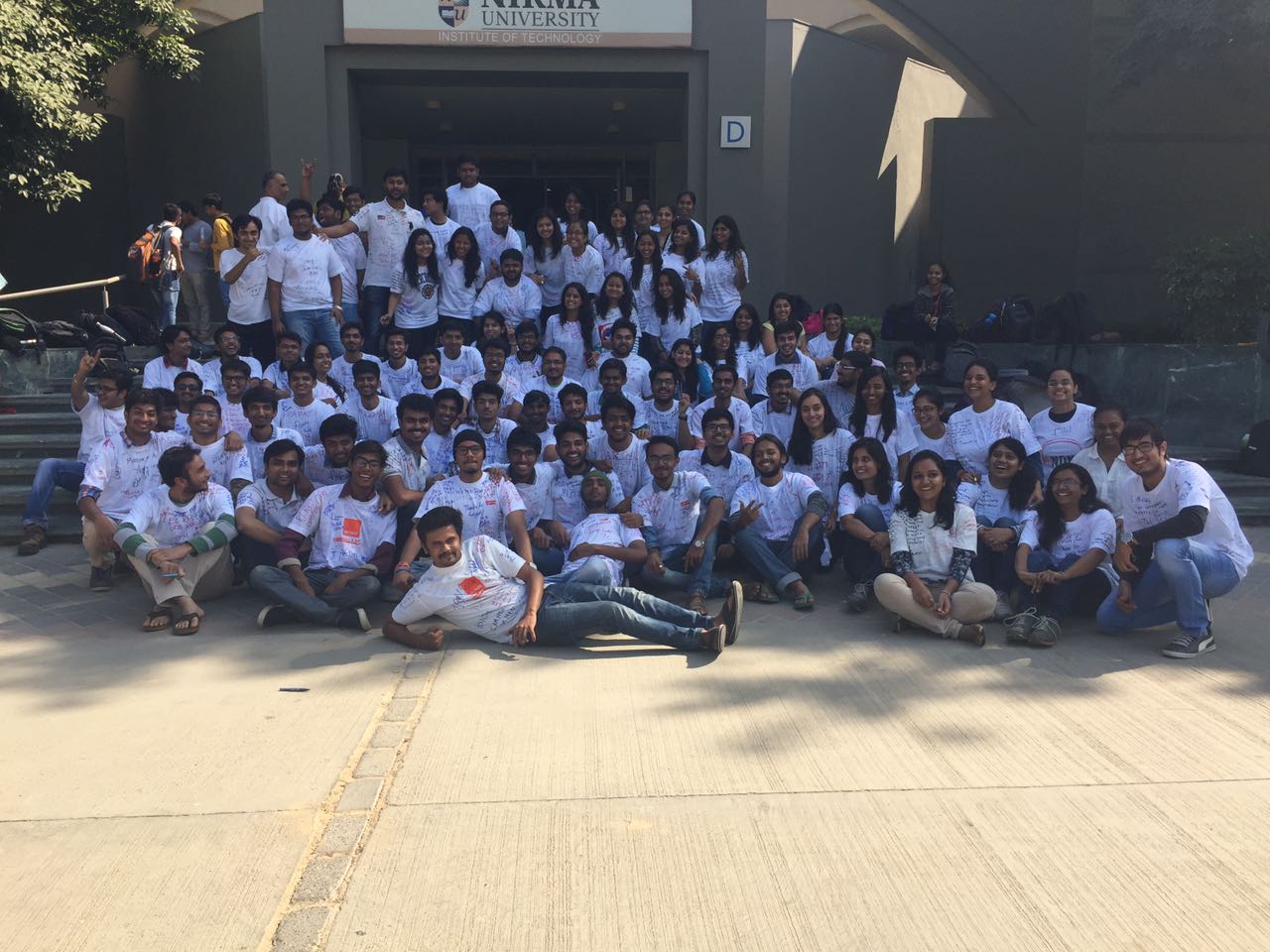 "Some people pass through your life and you never think about them again. Some you think about and wonder what ever happened to them. Some you wonder if they ever wonder what happened to you. And then there are some you wish you never had to think about again. But you do."

– The Wonder Years
I am sure I'll remember this place.. the people whose t-shirts I signed that day… The people who signed my t-shirt that day…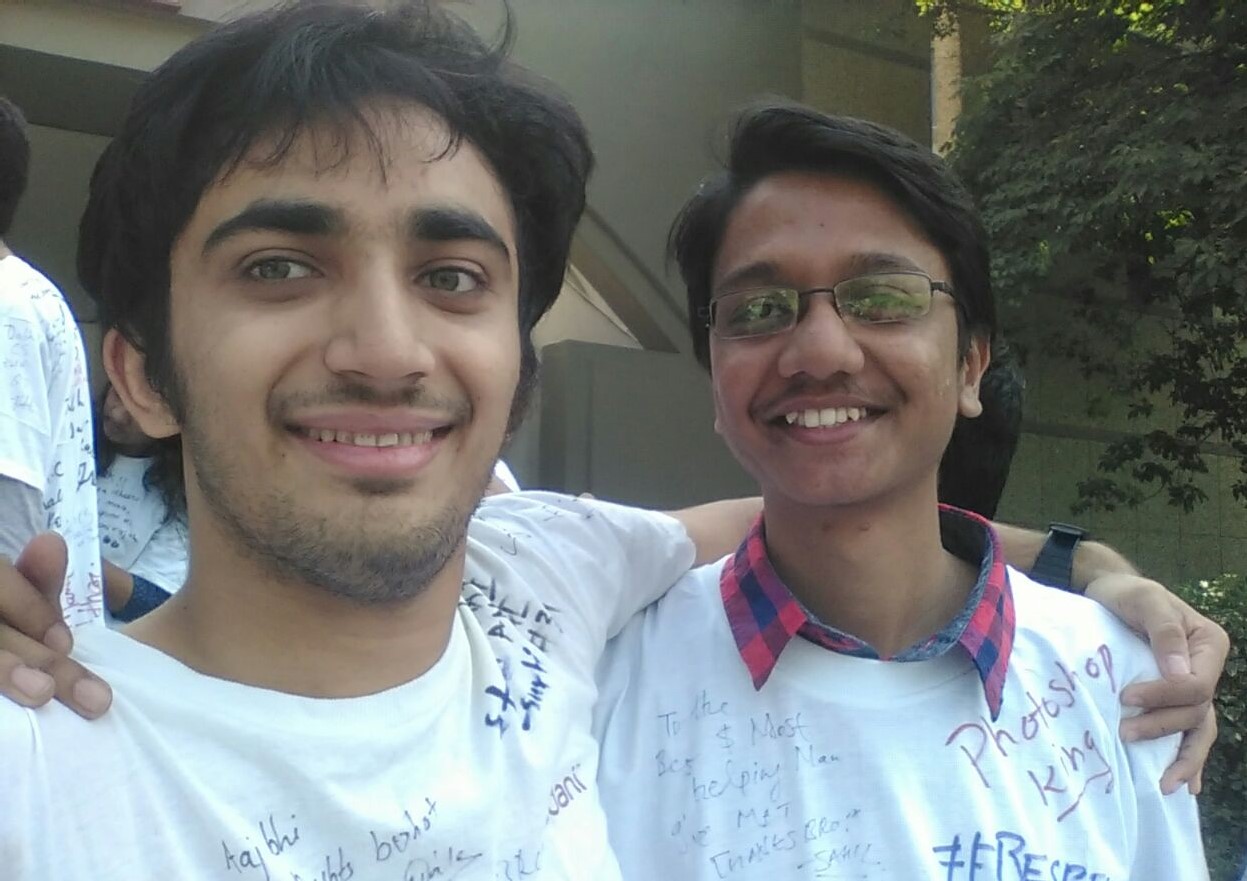 And I hope some of them would remember me…

I hope some of us stay together for a little while longer…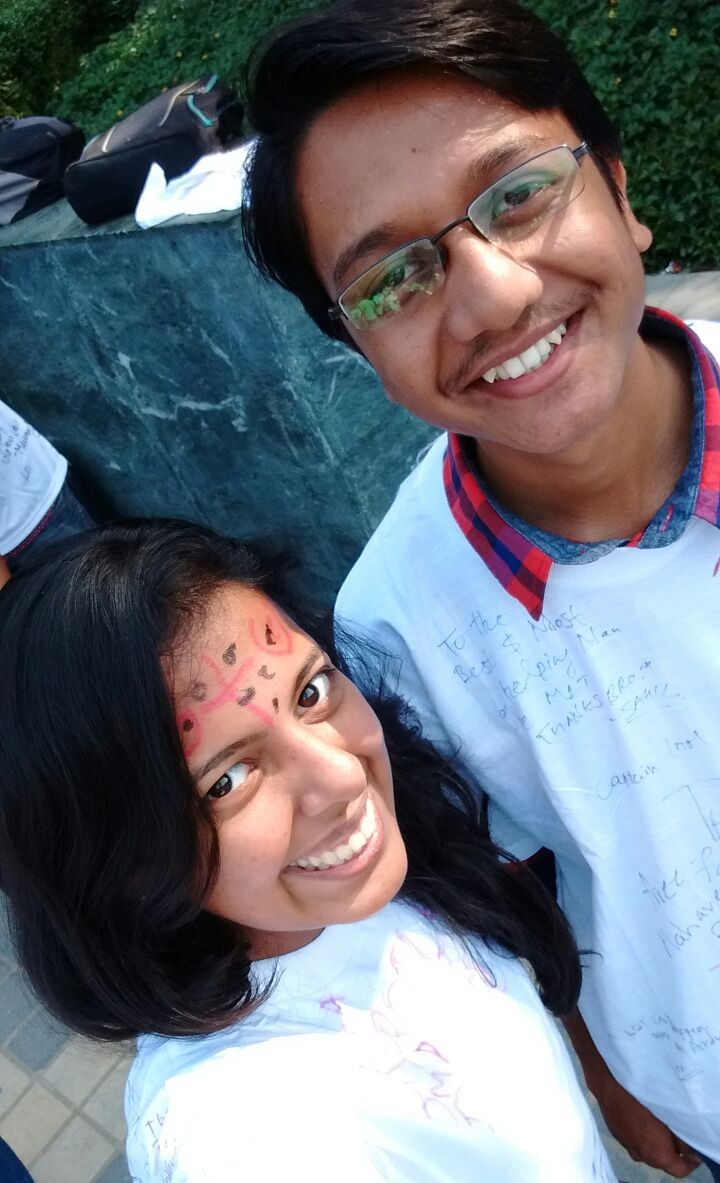 While especially some of us… always…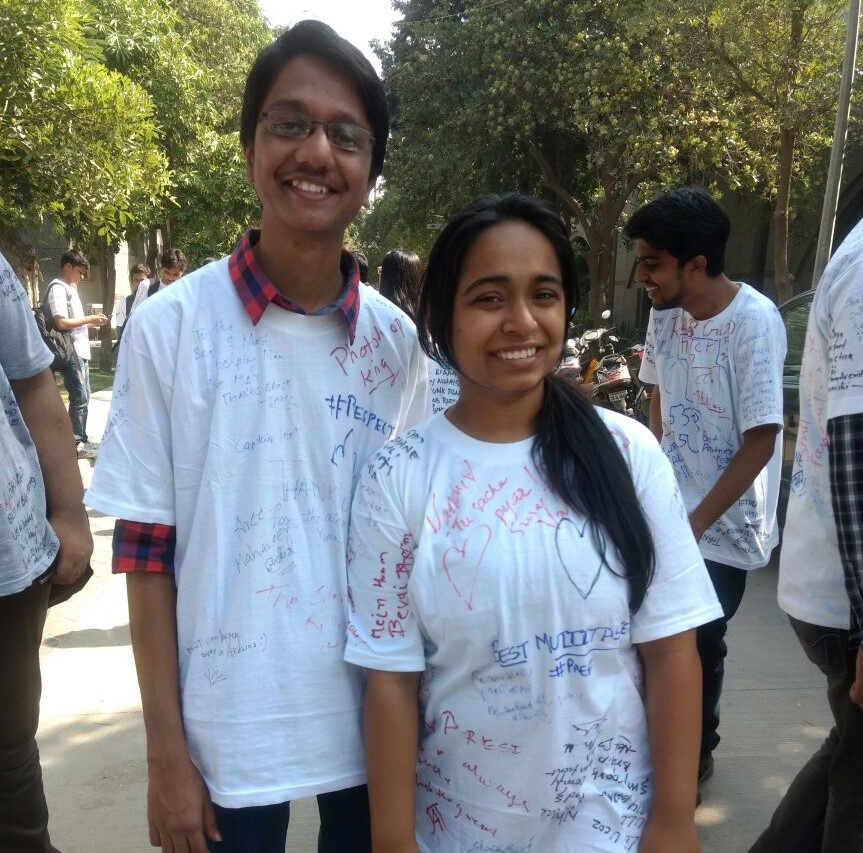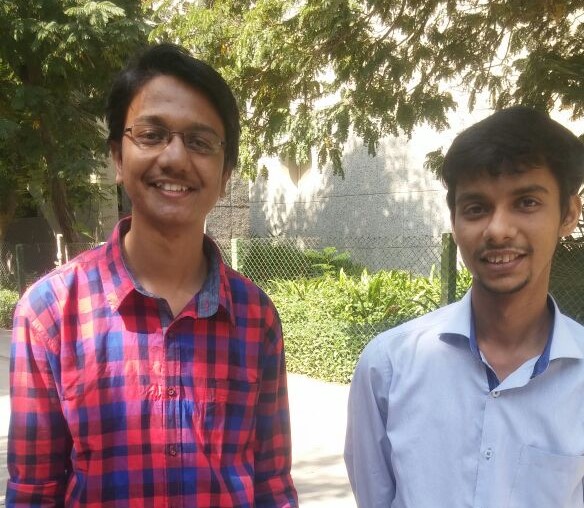 I don't have photos with everyone… That is bad I guess. But to everybody whom I don't have any photos with, from this day or any other day, it's a problem I hope we'll solve the next time we meet

Till then, I know you do know how good you guys are 😛 and how dear you all are to me.. and will always be

.
.
Right from the first semester till the 7th semester, there was one thing that never changed no matter how obedient we were in the 1st sem and how 'different' we were in the 7th… attendance review 😛 And the fact that attendance reviews marked the last day of the semester..
Signature day marked the last day of our 7th semester. We had LPWs next. And then the last sem end exam of the semester… And not just the semester, we were never gonna give any other semester end exams ever in B.Tech. again…
14th December is another date I'd remember for reasons. Both good and bad. I'd remember how impatiently we completed our university elective examination, just to 'end it all'.. I'd remember what plans I had for the day when it ended, and I'd remember how they went exactly as I knew they would 😛
It always ends before you know it…
People said it wasn't the last time we met. Most of them were right in what they said but wrong in what they thought. It was never going to be the same again. The next time we'd see the majority of our friends together would be during our convocation. But that's far and uncertain… And we'd still be short of our friends doing M.S. in hopefully their dream colleges

Many of us were leaving the city (and the state) for their internships and yet I find it so unjust that the college campus was quite as a desert even before 6PM.
But then, people have different roads to travel and different dreams to sleep to. And everybody was tired.. and they all needed this rest.
The last bus ride of the semester meant nothing different. Because I was going to return to college anyways in January. I didn't have an internship to go to. (This sounds bad unless I also mention that I was placed in Nvidia 😛 So no worries :P) I would be coming back to this same place the next month, only I wouldn't find all the faces I've known. I knew it'd all seem like a jigsaw puzzle with pieces missing… and there was nothing to do to complete it from that day. Not because we were losing people, but because we had just grown up and this is how it was meant to be for the greater good…
Grown up to the day when we had to part ways.. It wasn't bad. It wasn't good. It didn't have to be because it just was what it was

A new life lay ahead for my friends… Me? For once.. I thought maybe this is where it should have really ended..
Maybe this is the part where we have to say good-bye to everyone and start our new lives… Maybe for once I thought it should not have been that some of us remain back here in Ahmedabad while some of our friends have to leave. I did think that that day… should have been the last for all of us.
You know, there's a first time for everything good that happens. And then there's a last time too…
And maybe that is why I wanted there to be a last good-bye and I wanted it that day. I wanted a definite date marking the last time all of us came out of the examination hall, marking the end of our academic life before we move on to our internships and jobs and further studies.. An evening when we would enjoy a last togetherness, talk of all the good times we've seen and all the bad we've been through. Like the last episode of the last season of your favorite TV series, I wanted it to end like a finale..
To everything

There is a season

And a time to every purpose under heaven

A time to be born, a time to die

A time to plant, a time to reap

A time to kill, a time to heal

A time to laugh, a time to weep

– "Turn, turn, turn – Pete Seeger"
Maybe that is the only reason I wanted an internship.. But then I didn't have one.
On my way back home, I walked 3kms from Infocity bus stop to my home to compensate for everything I was thinking about that day. It took me an hour, almost. I'm not sure why.
The only good thing that came out of the walk: https://www.facebook.com/photo.php?fbid=1206043319484538&set=a.138778852877662.36852.100002366434961&type=3
.
.
The other significant thing that came out of the walk was a pain in my legs that lasted for 2 days 😛
.
The vacations followed.
Some of us left for our hometowns for the vacation. Some, for their internships.
In January we started off with the 8th and final semester of our B.Tech. journey.
By January end, I got to know I was offered an internship by Nvidia

The joining date was 6th February.
.
.
Have you been in recent contact with me? Coz if you were, you'd know what I'm going to talk about next 😛
I had my flight tickets booked for 5th Feb. I had finished all my major project tasks and was released from the in-house project. I had had last lunches and treats with my friends.
I was ready to leave..
By the time I knew I had to leave, we had build a group of Counter Strike enthusiasts and we used to play CS during breaks.
I had a mini-farewell of my own when we had a match dedicated to 'the last time I was playing CS with them' 😛 … supposedly 😛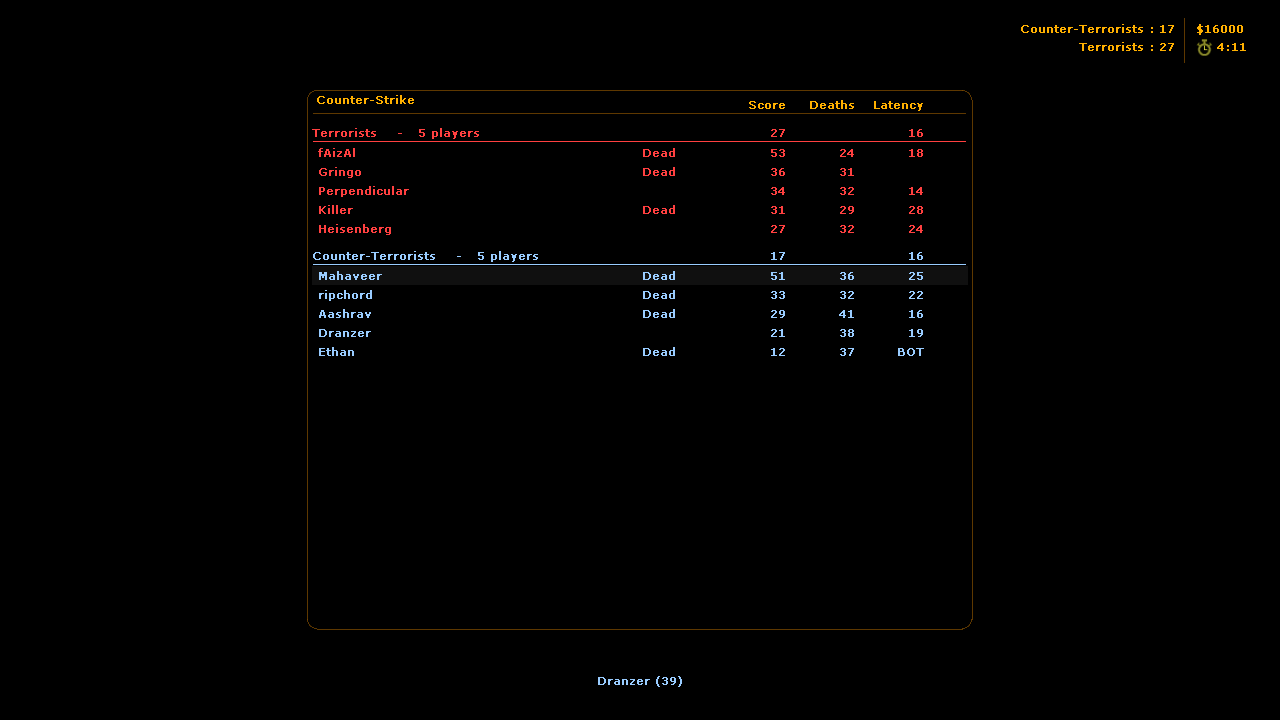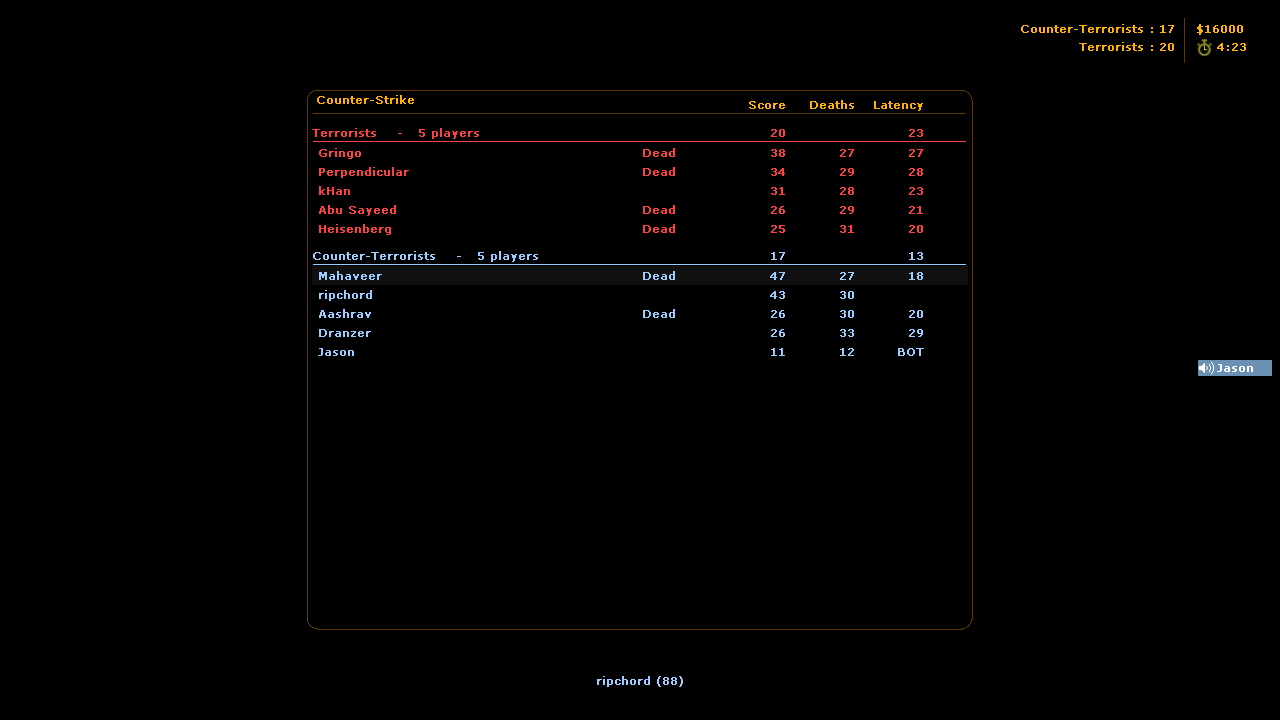 Yea, I somehow got good at CS those days 😛 But my side lost both rounds anyways :/
I've also had the pleasure of having the most wonderful juniors, some of whom made sure that I always remember them

For all the time that we've been in the same stream, sharing the same D-block, the same problems and the same universe, there was a very fine line that made us any different than friends. I was never really suited to be a senior. Being the younger child of the family, I didn't know what it's like when your younger brothers and sisters count on you for any matter big or small… for when they look up to you for guidance, with questions that you can answer by sharing your experiences.. I didn't really know what it's like.. until these people gave me the chance to

I hope I was up to their expectations of being a 'senior' 😉
And I guess we were friends.. Coz what do you friends do when they know one of them is leaving? Well, they make sure you don't leave without their 'good-bye'

Thanks…
That last Friday before my joining, I left the campus early after having the last CS game and the last "good-bye"s… As I was walking out of the building and out of the main gate, I was just hoping I'd made a mark large enough, a difference to the place, to the people I've known…
Remember I said I wanted a definite date which marked the end of it all?
Well, some foreign source of energy and 'fate' made sure I never get that 😛
That evening I got a mail saying that my joining date is extended upto next Monday, i.e. 13th February 😛
Ahh… Well. You don't know how it feels to say your last good-byes to people and see them the next Monday morning 😛
We then had more CS matches the next week…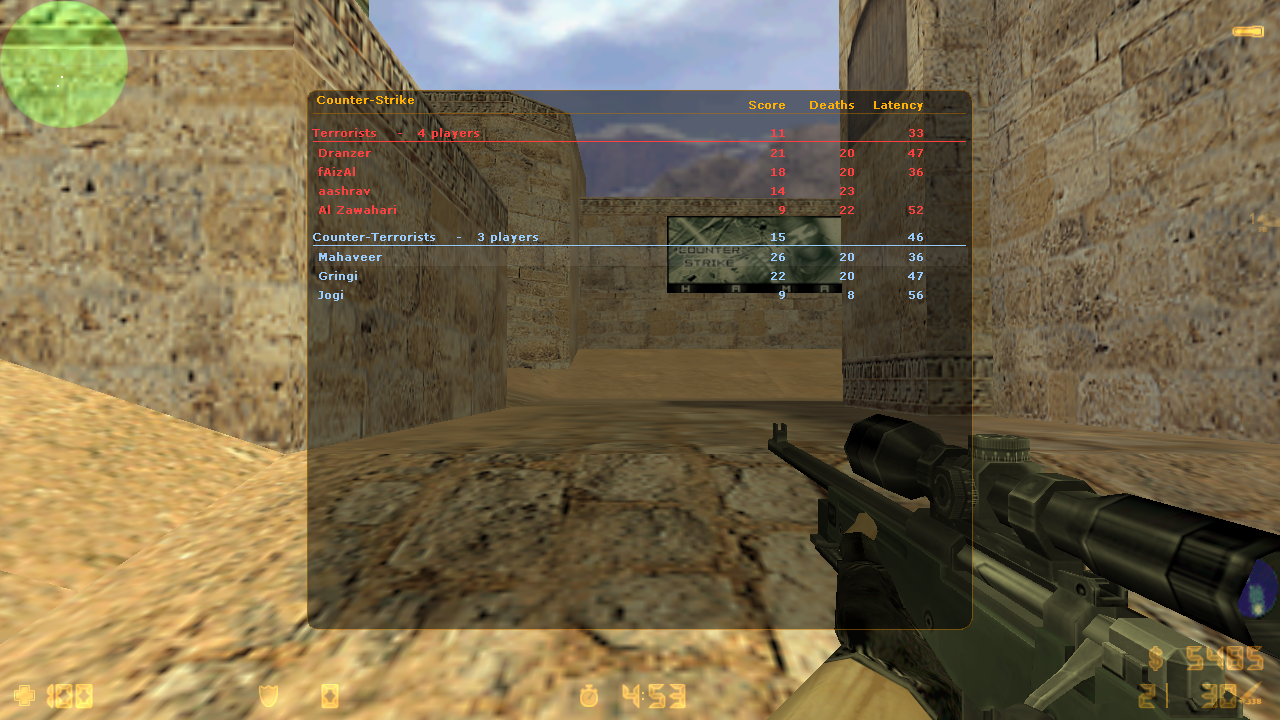 Umm…
And then my joining date was extended for one more week 😛
And then I stopped taking screenshots..
That Friday, 17 Feb … was finally the last Friday I had at Ahmedabad. My last day in Nirma…
This time I waited till I got my really-final confirmation from the company before saying my weekly "good-bye"s 😛
.
.
That evening, I knew this was it…
I had completed the novel my friend gave me.. the first novel I'd ever read other than the Harry Potter series 😛 I was really done with my in-house project. I had had my really-really last "good-bye"s with my friends, classmates, faculties and all those wonderful juniors 😉
So that day.. when I took my bus back home..
I knew..
That it really was over before I knew it…
That this was really it…
A lot had changed since the first day at Nirma… to the last one… a lot had happened.. between the orientation on the first day by our seniors, to becoming the senior-most batch in campus and to finally leaving it.. from the first lunch at K-block with unknown faces all around us, to the last lunch with your best friends at Shambhu's.. from the first presentation for 'Communication Skills' for which we prepared for over a week, to the last project reviews we prepared in a night 😛 From not being late by a minute in our first few classes.. to saying 'abhi to time hai' when you're already 10 minutes late for your lab 😛
A lot had happened.. A lot had changed..
And after changes and changes…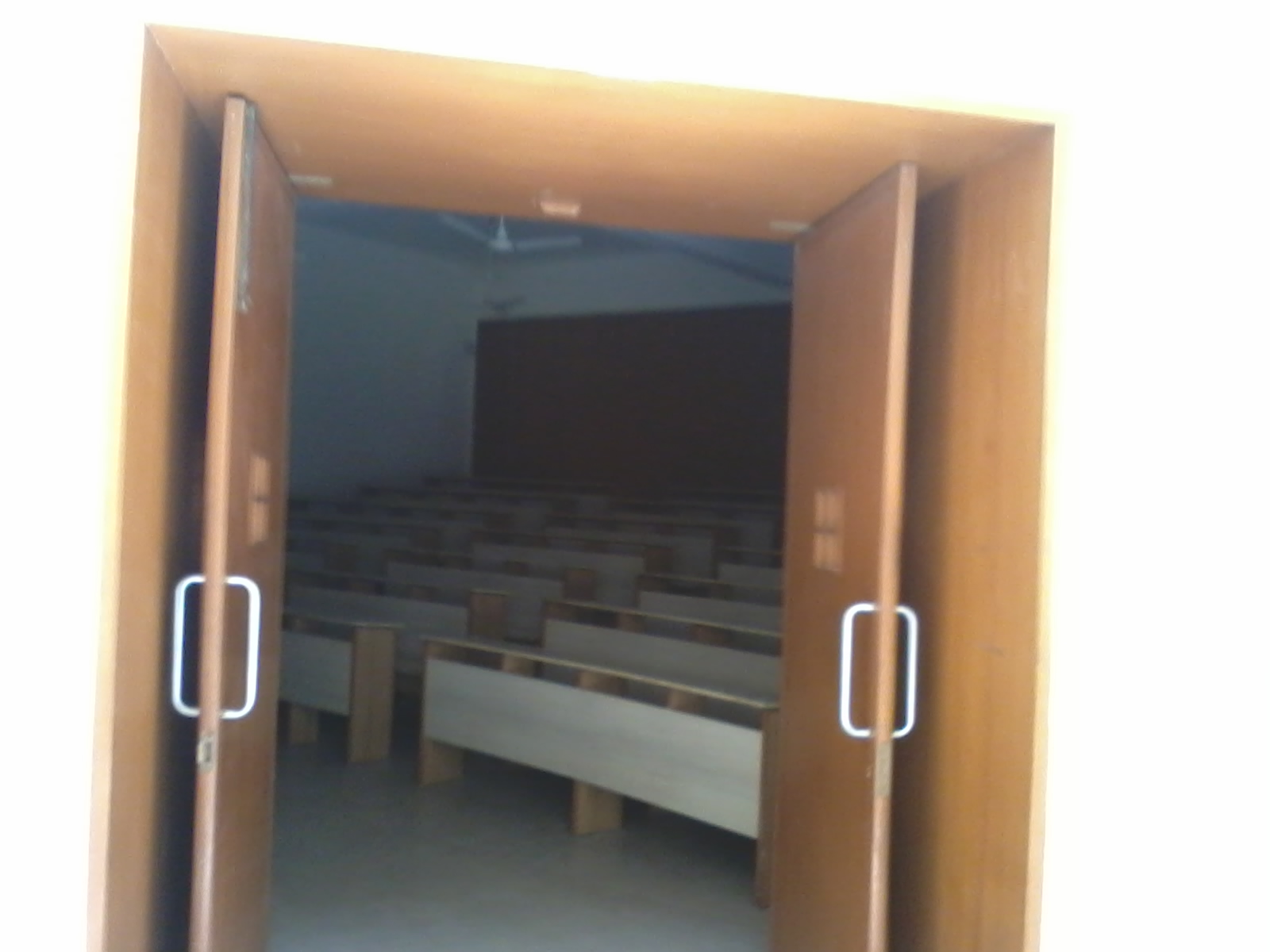 We are more or less the same…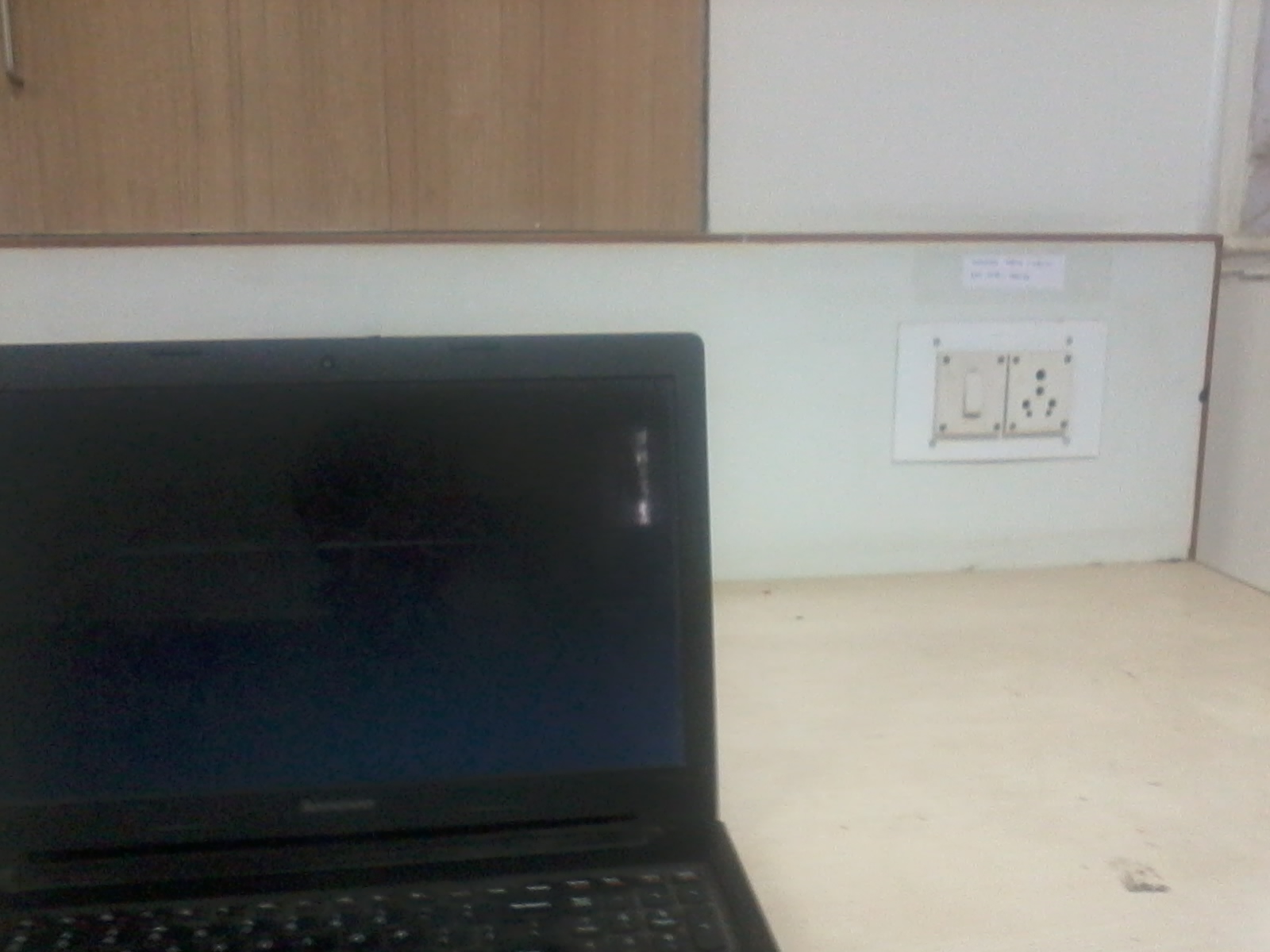 And after changes and changes…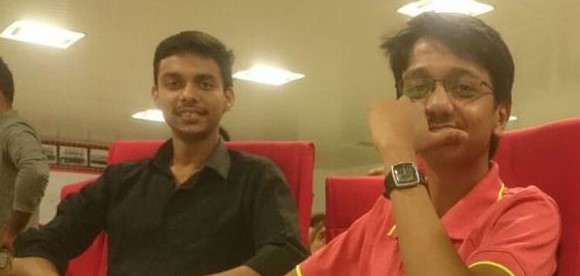 We remain the same…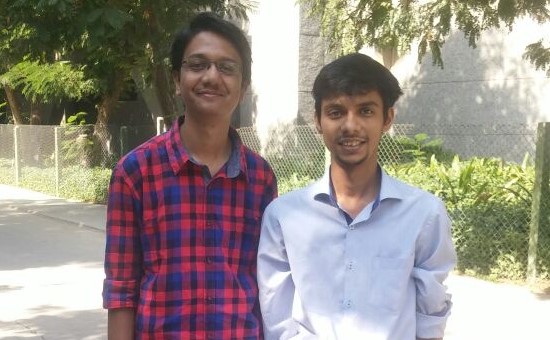 All the people that I've met.. in the ways that we've met…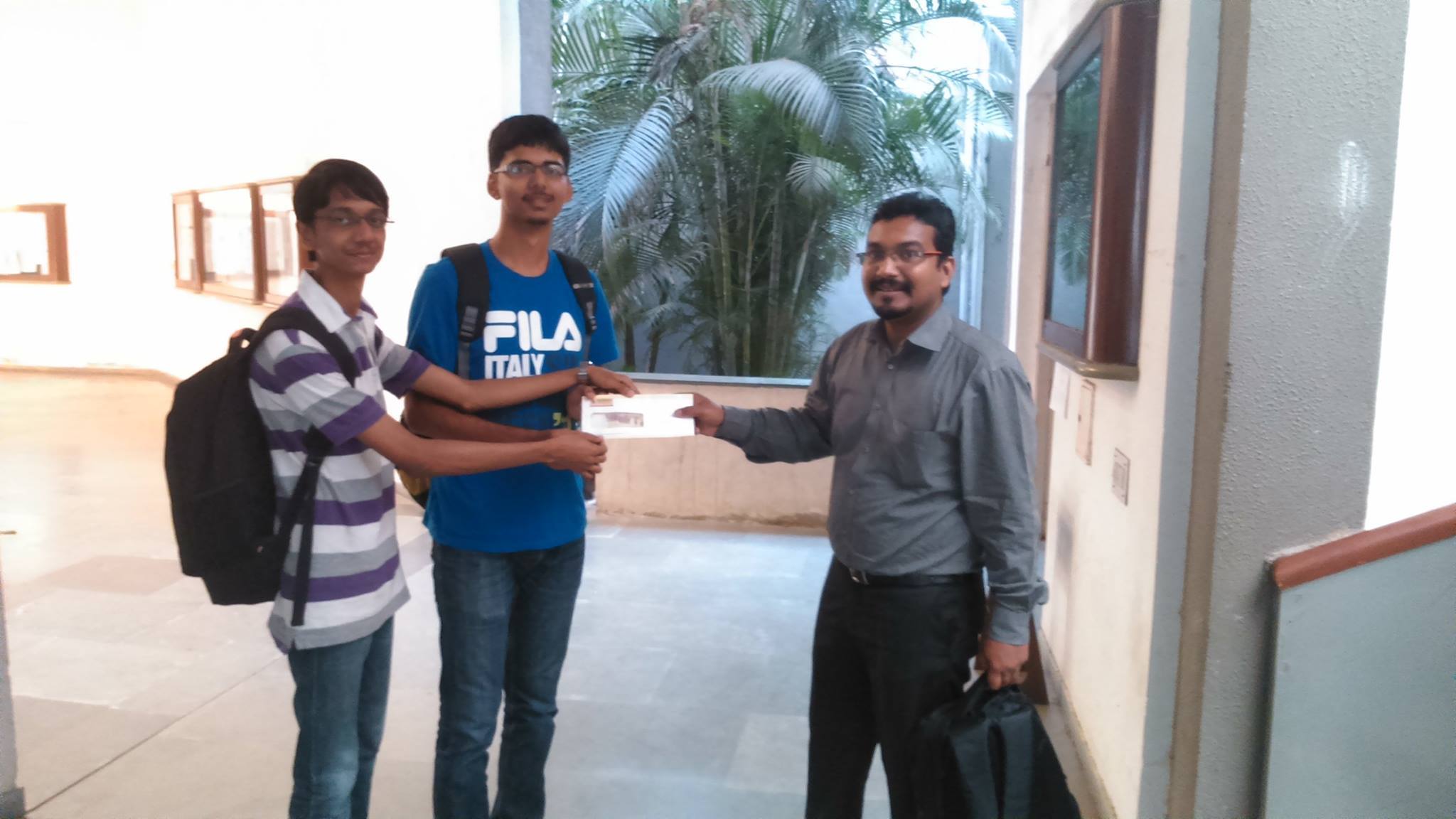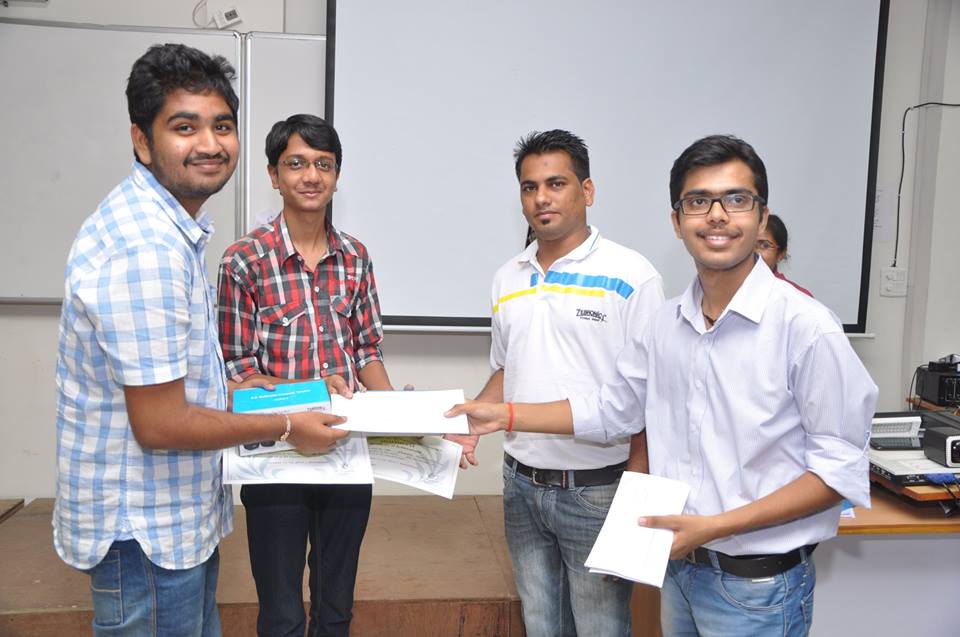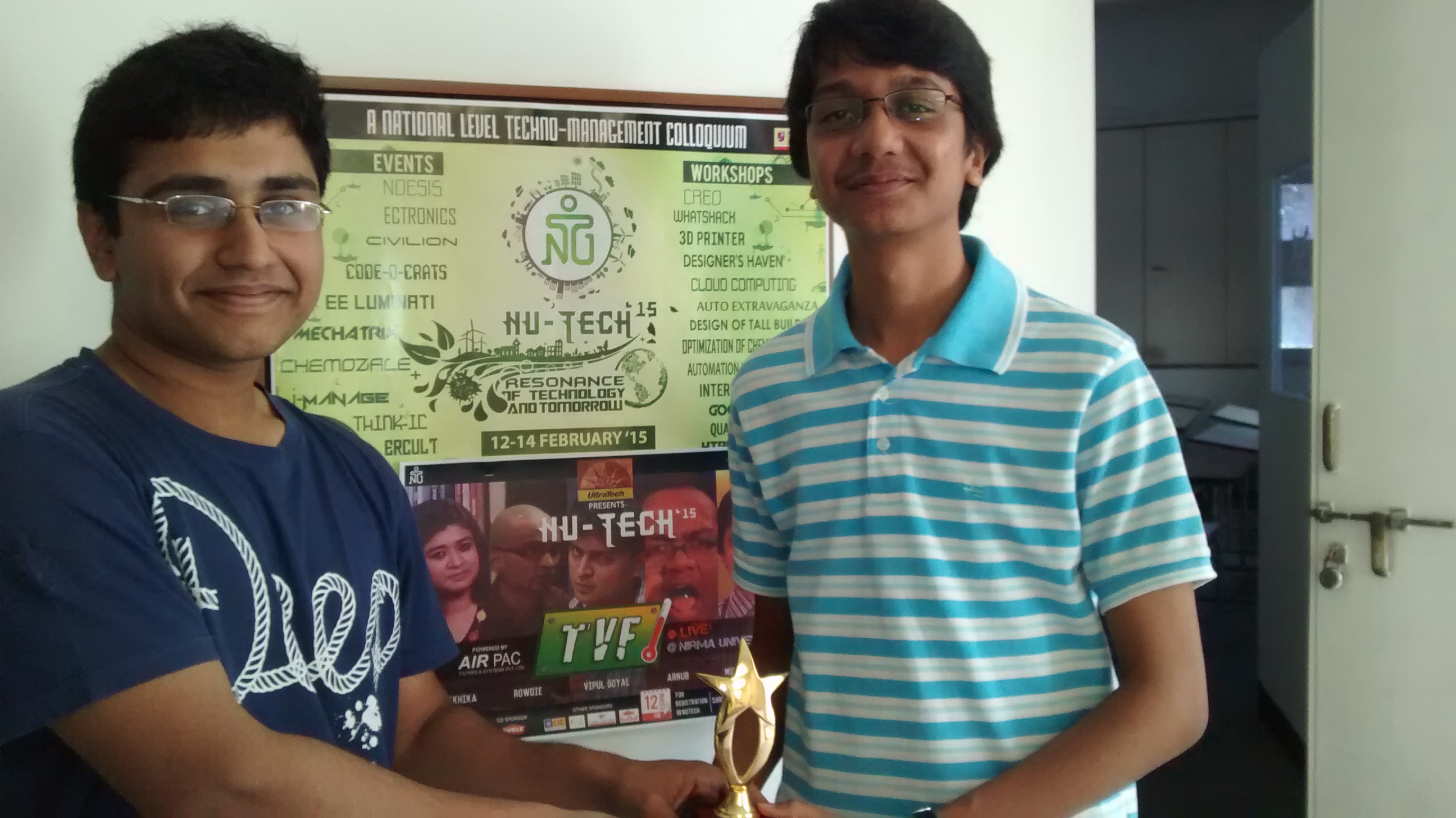 To the things we've done together…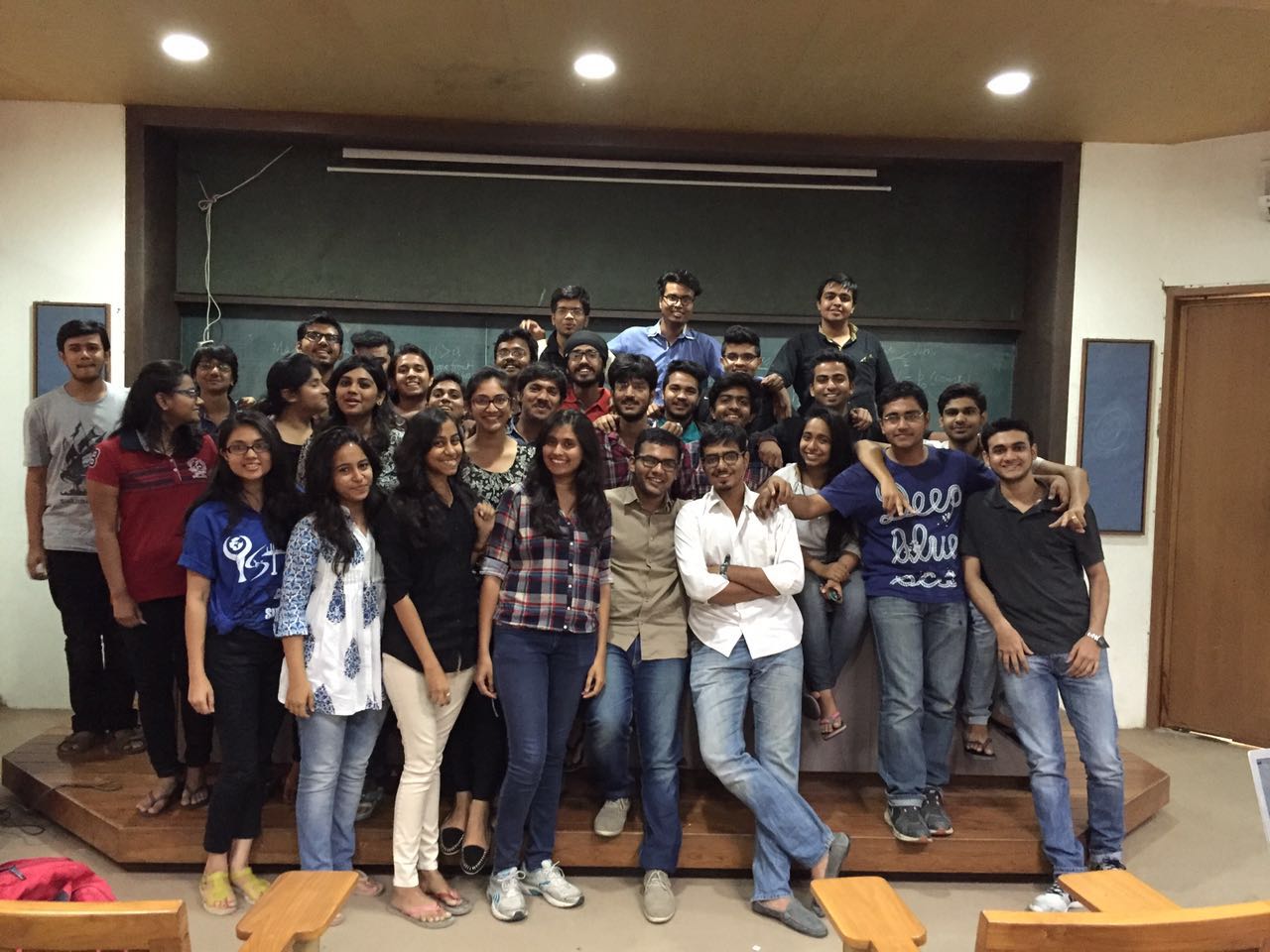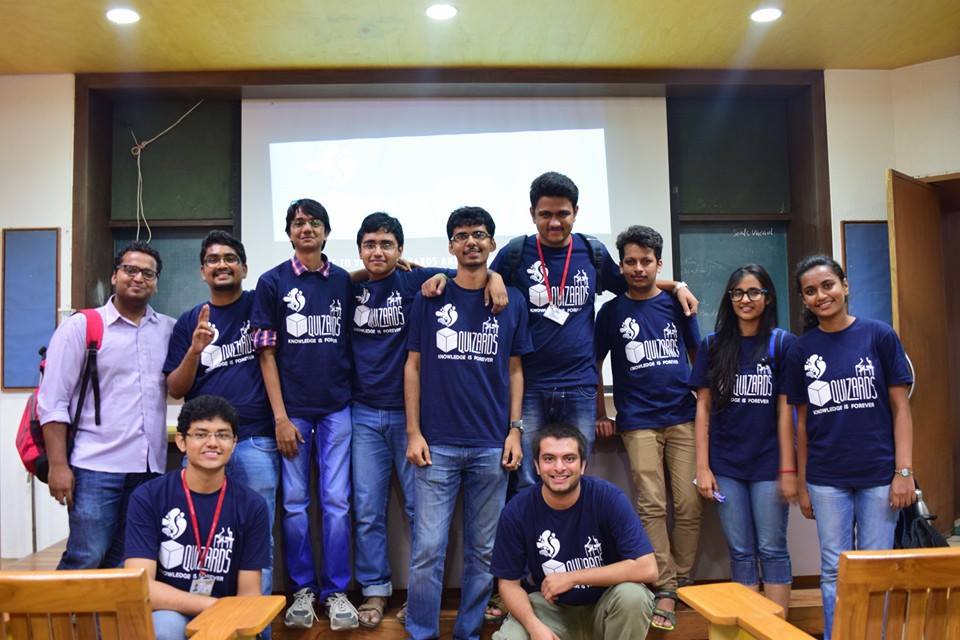 All the new roles that I got to be a part of…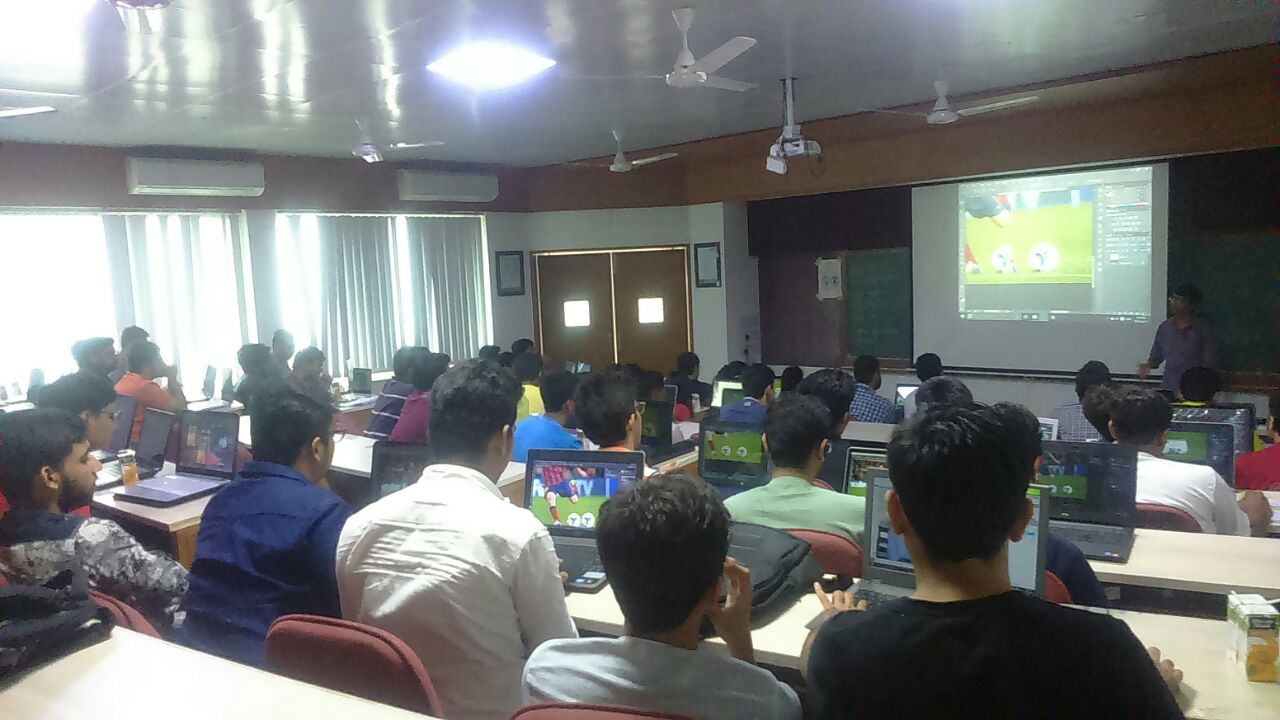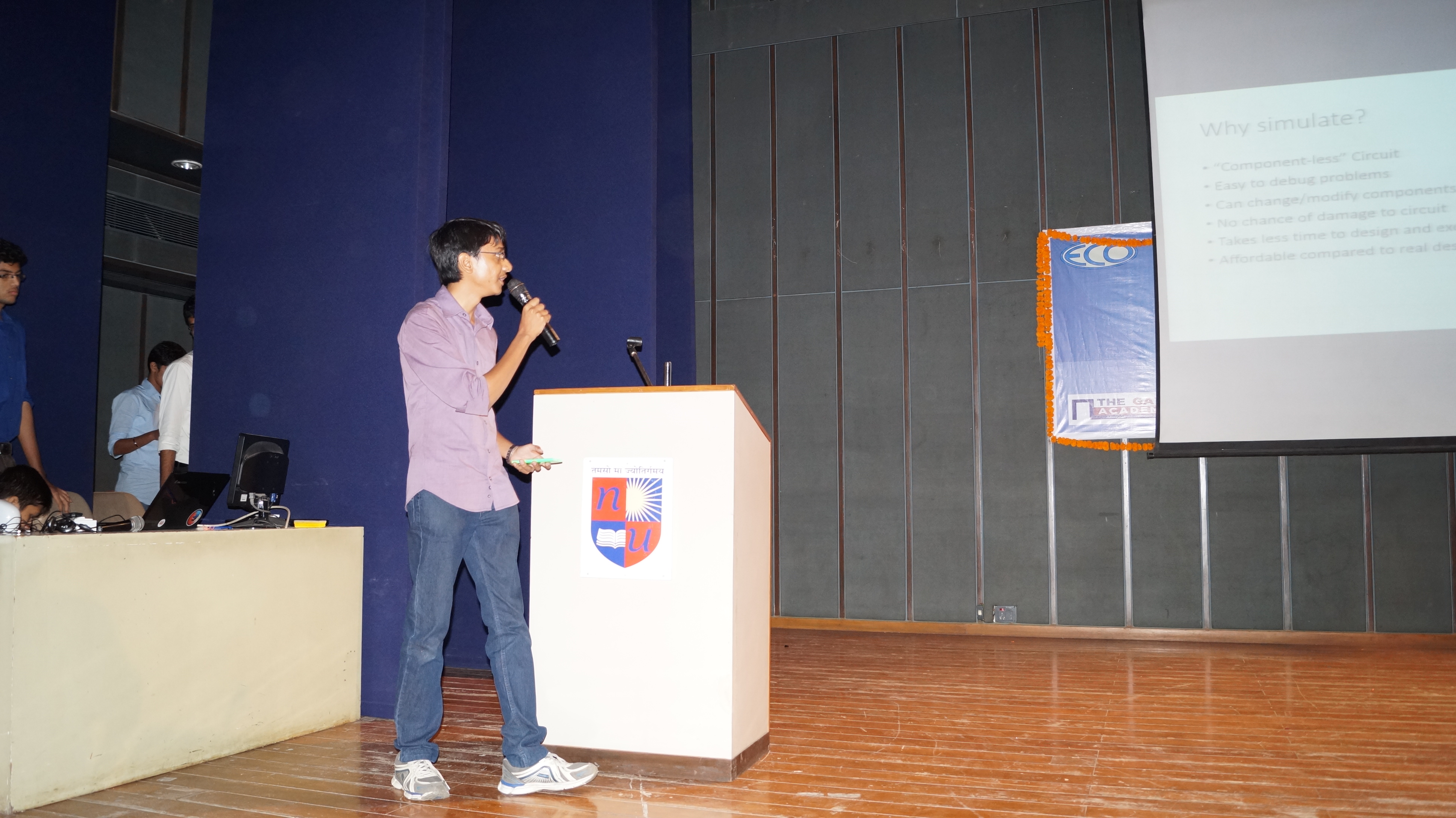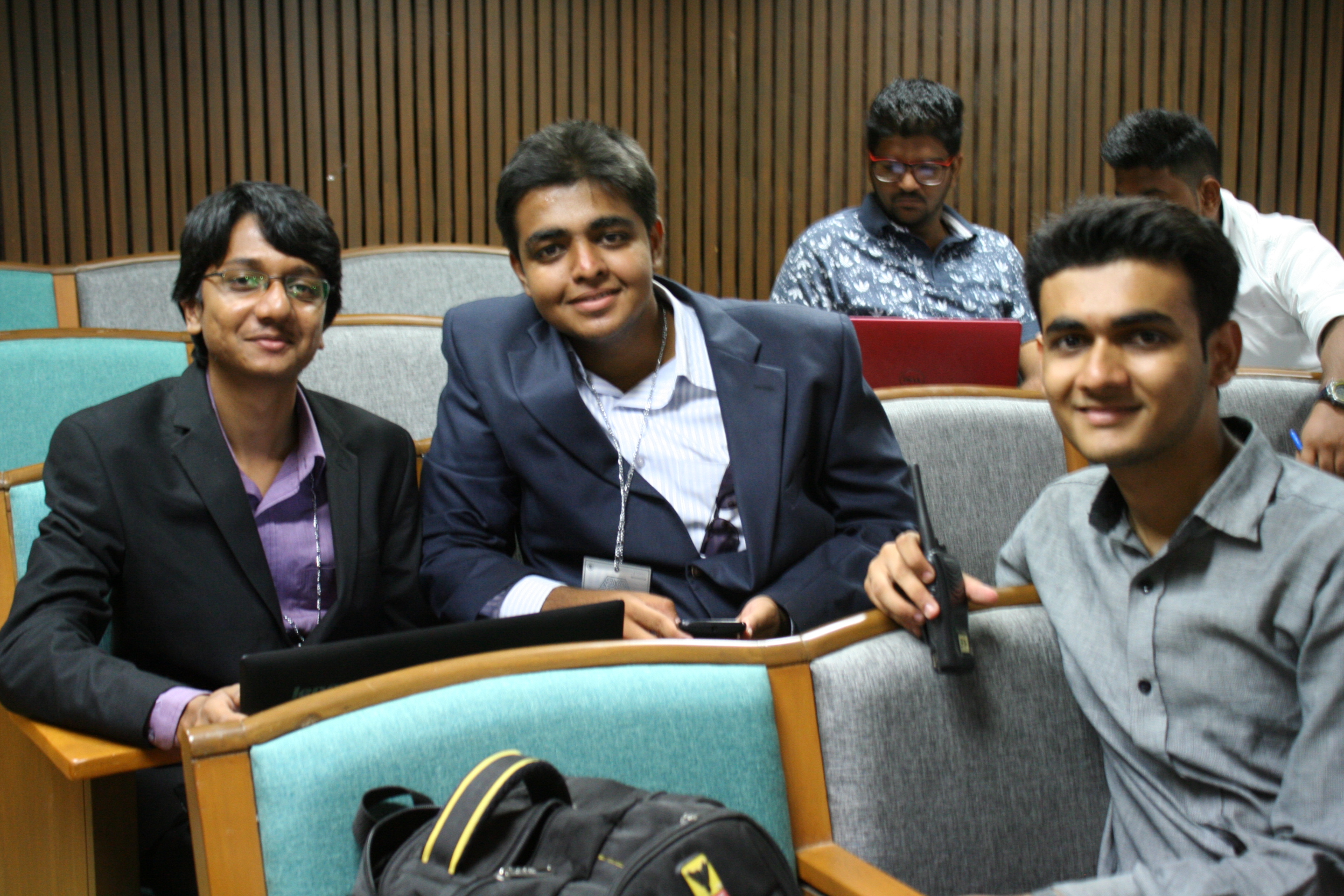 I'd certainly keep a part of it all…
And then there's a part in me, where I keep all the people who've inspired me…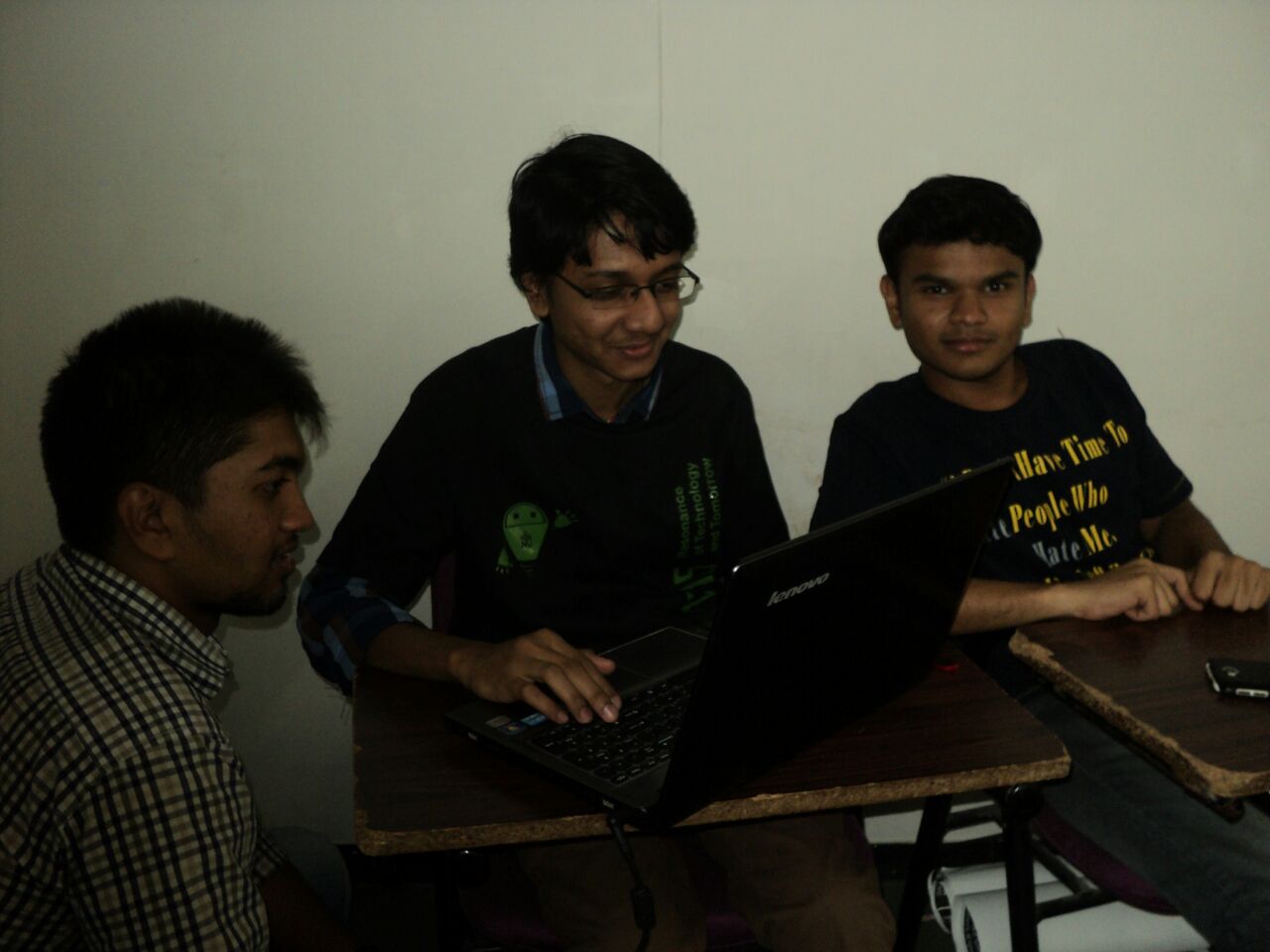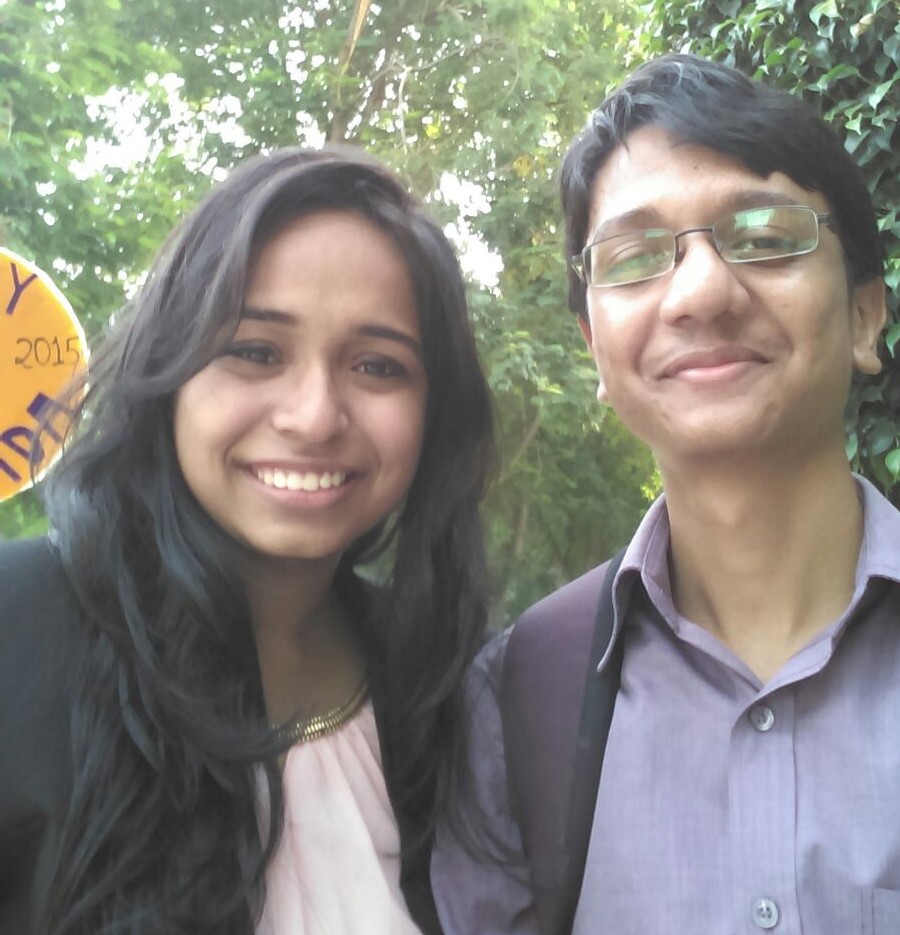 And some people that I've tried being of some worth to…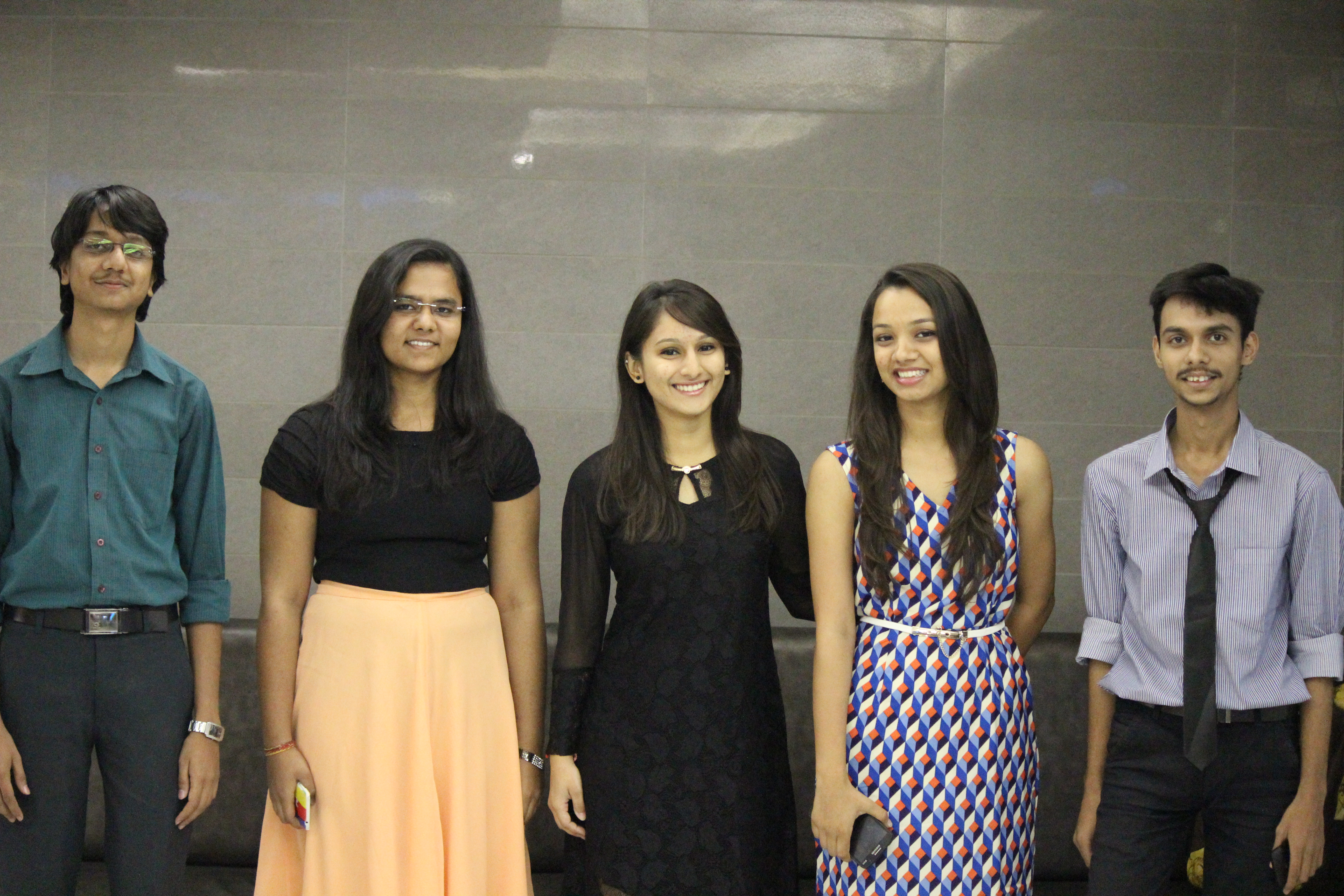 With all memories in a trunk, I'll remember all of those things from me to you.. and all from you to me…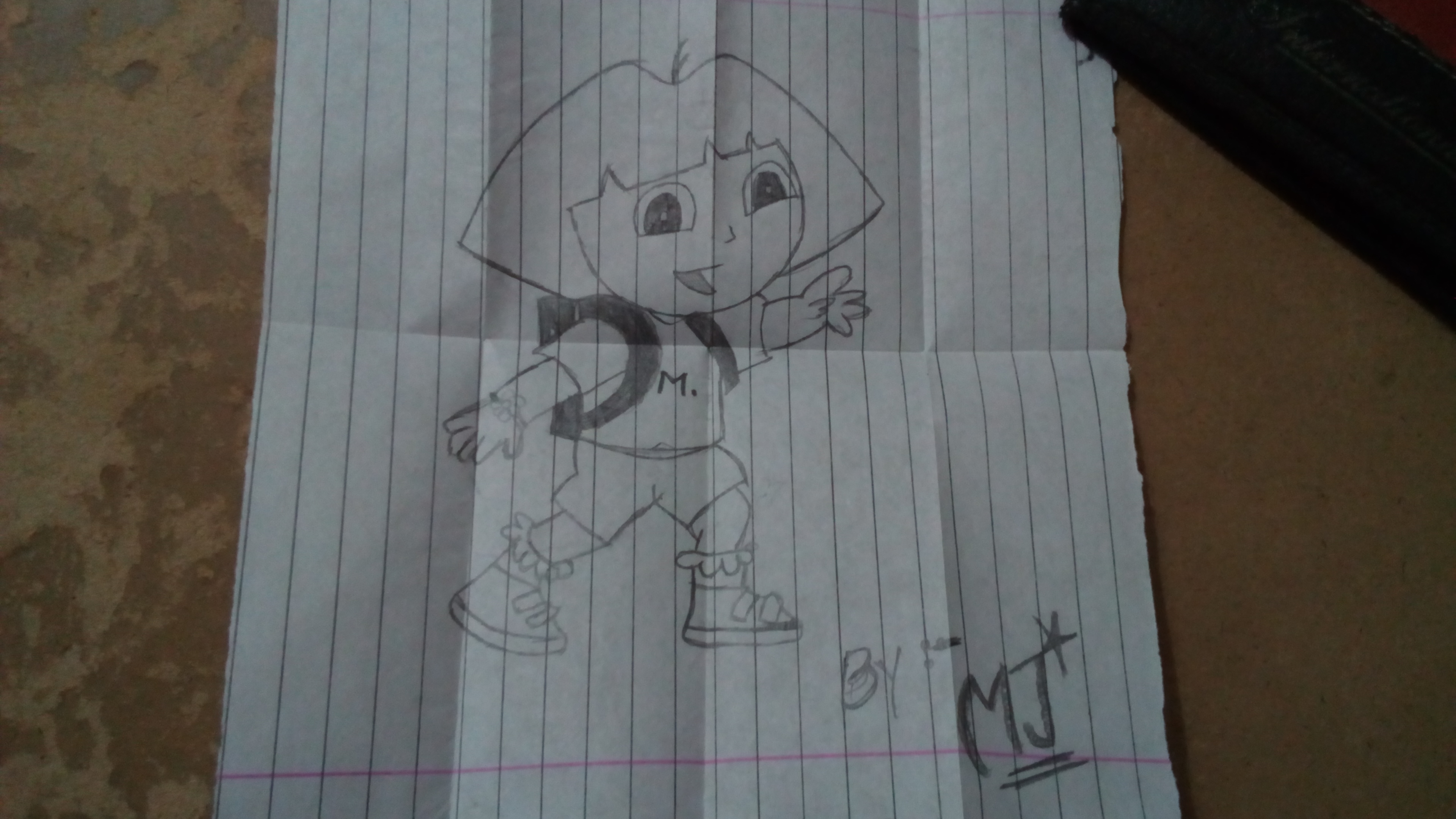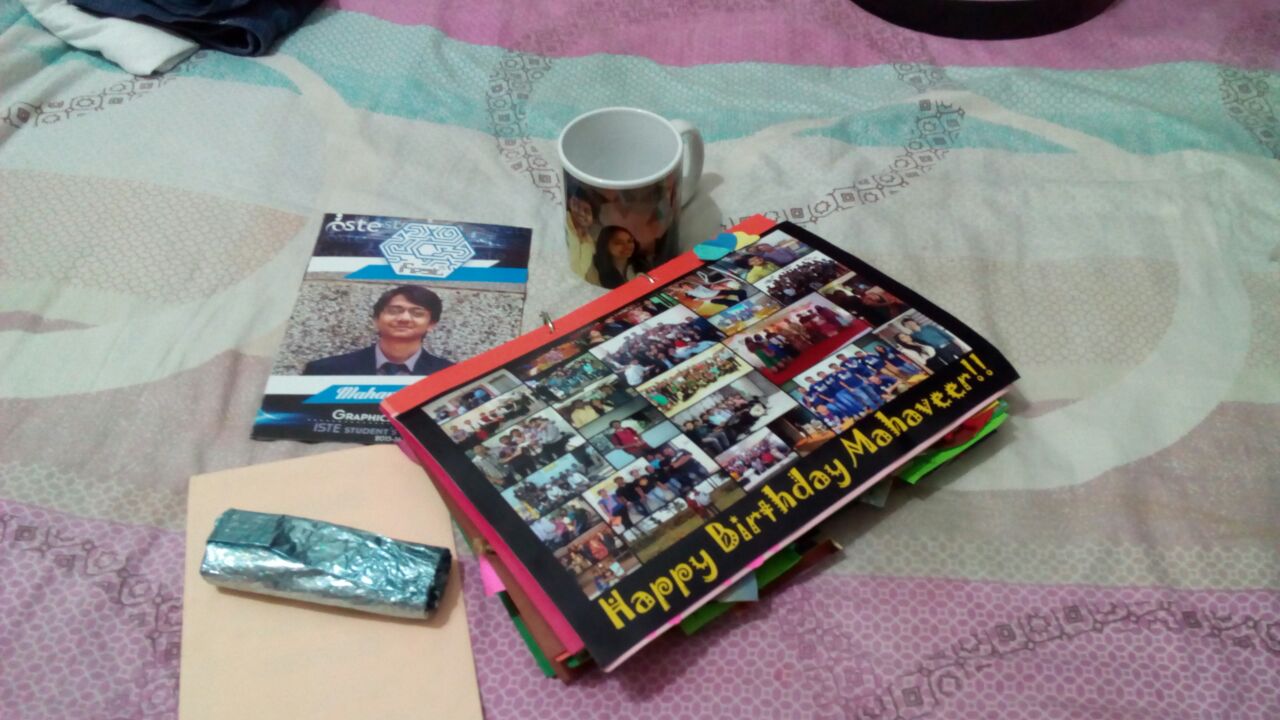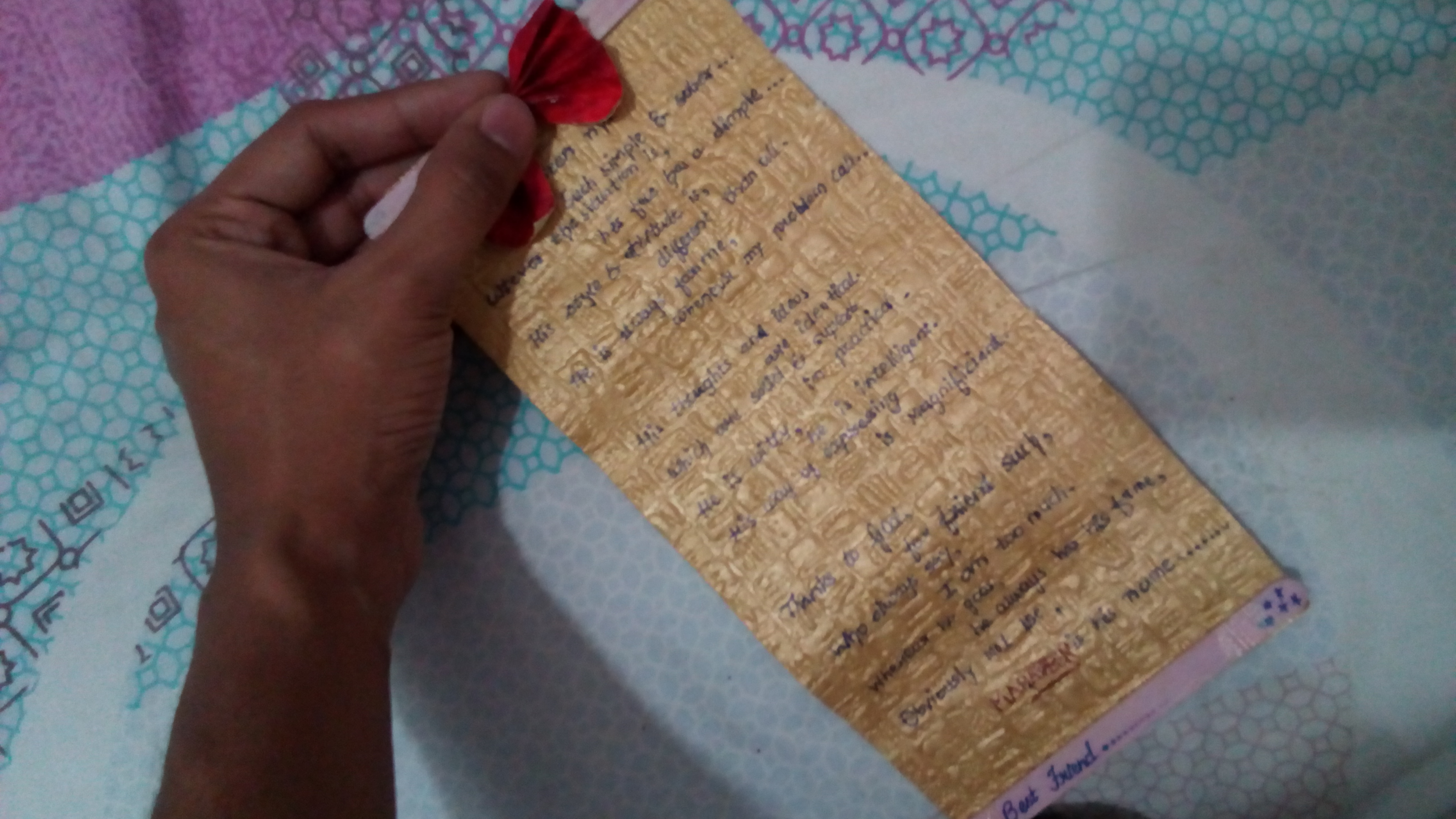 Some things that I can never feel worthy enough to keep…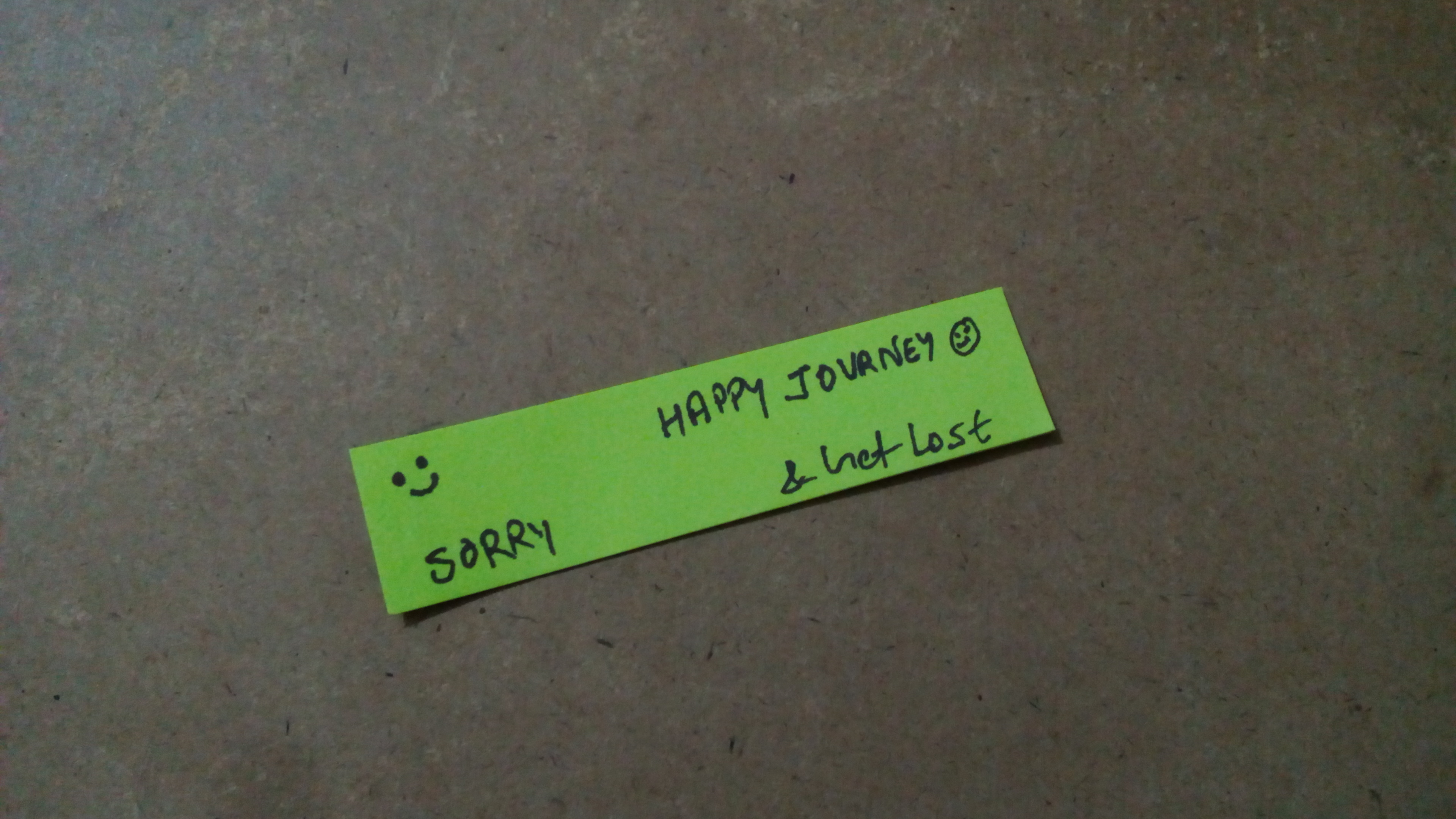 While some that I should never have really kept…

And some things lost but never really forgotten…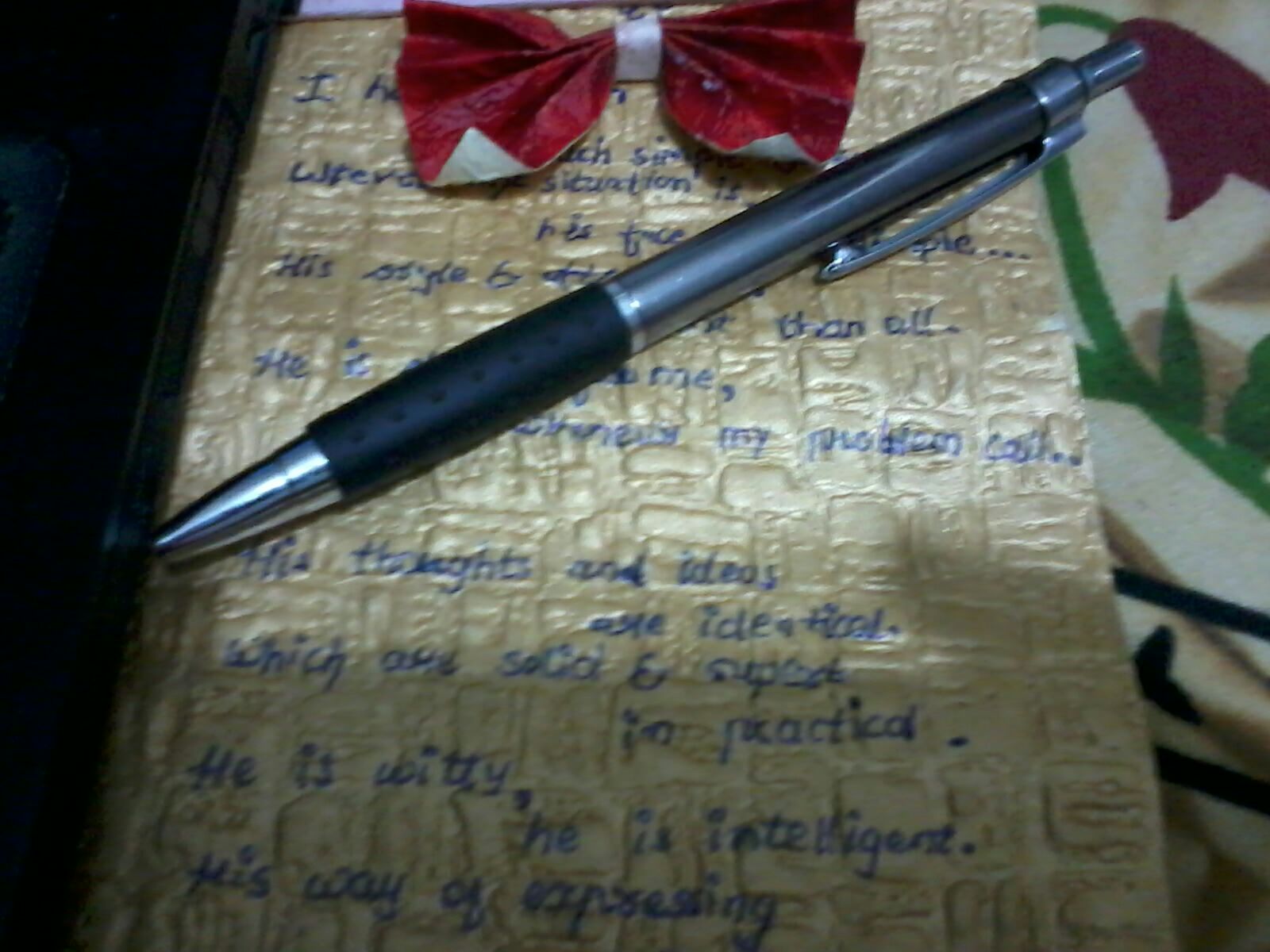 Hoping to have left a mark large enough somewhere in this world…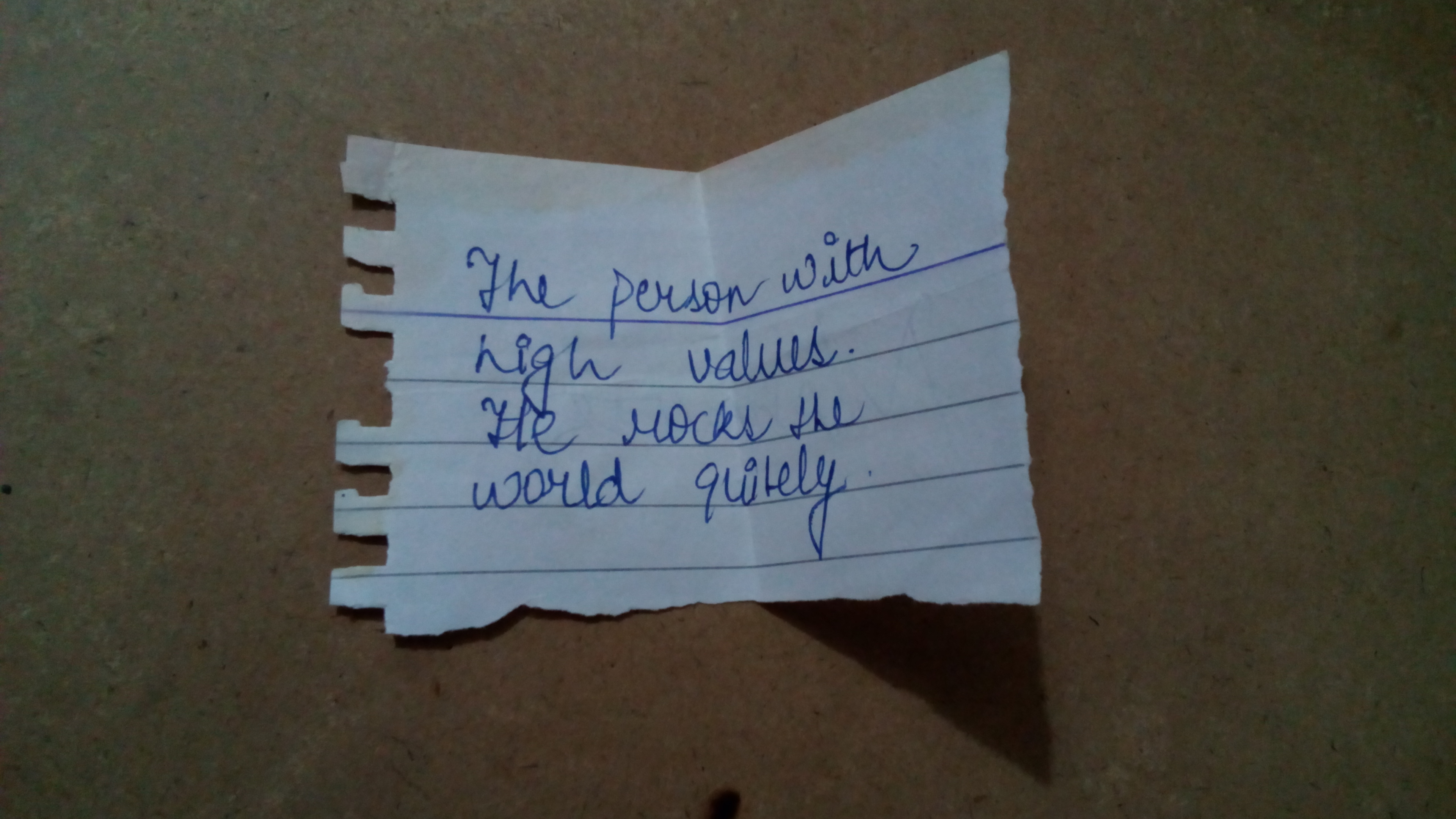 And now that I'm going a bit far from this amazing batch…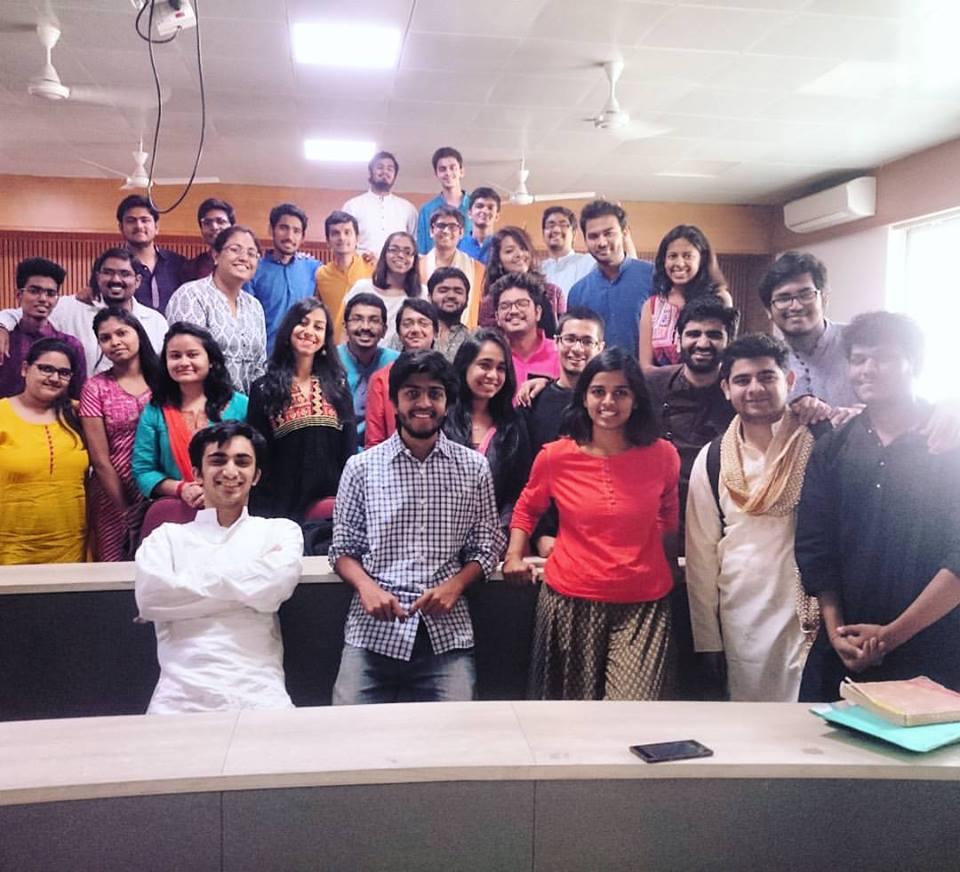 Far from some of the most amazing friends I've ever had…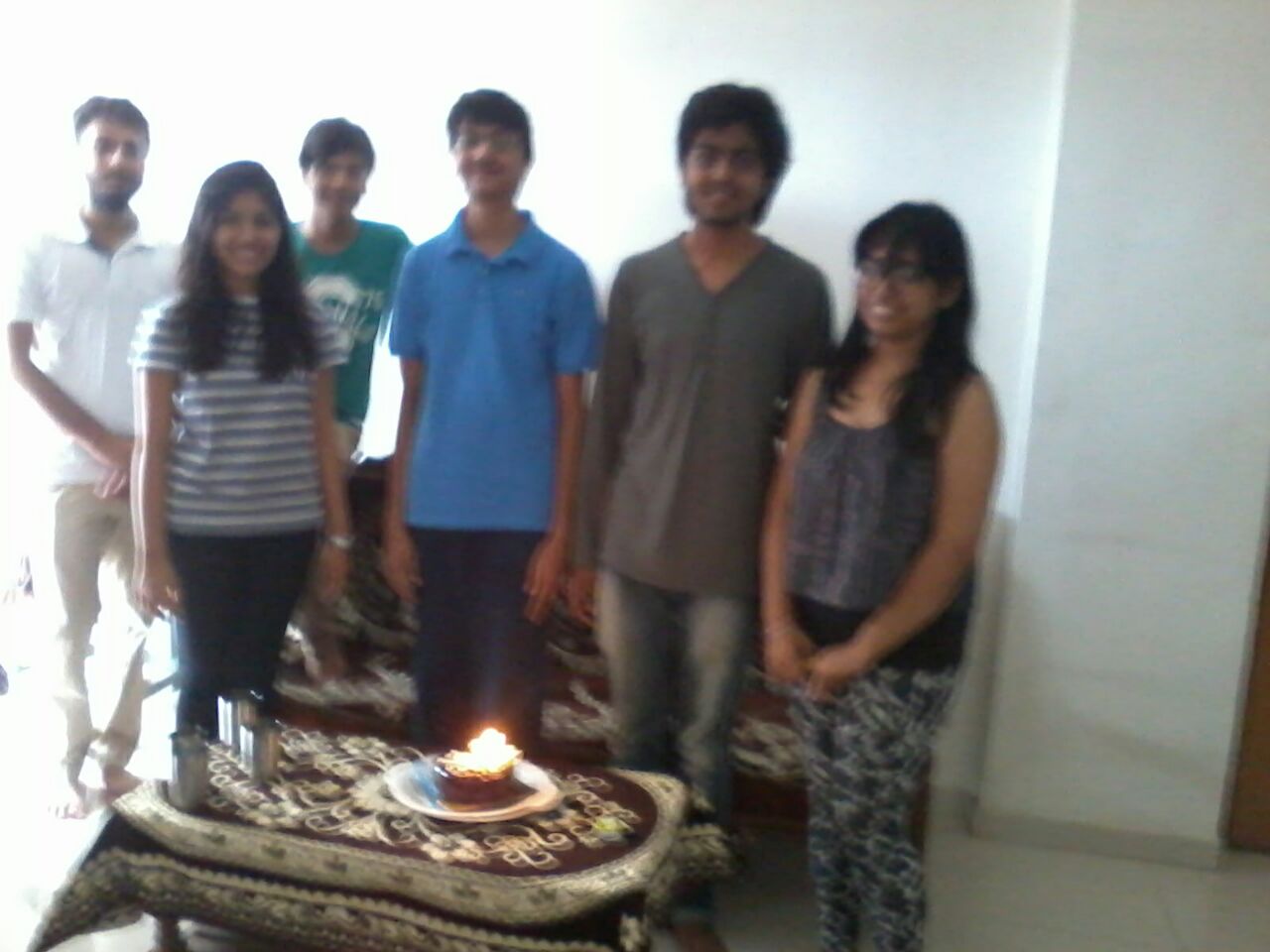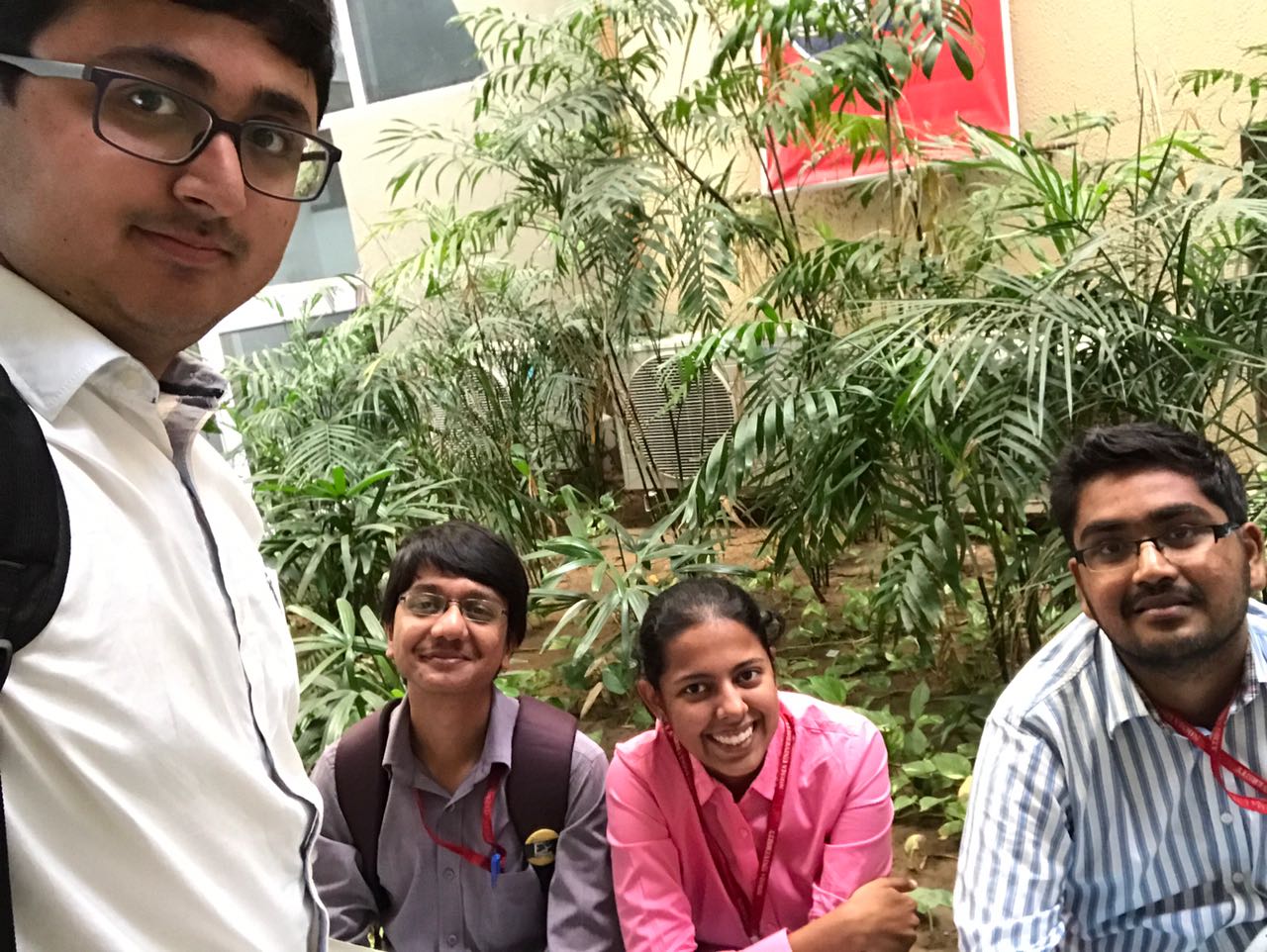 .
.
For a while, far from the ones that I can never really be any far from…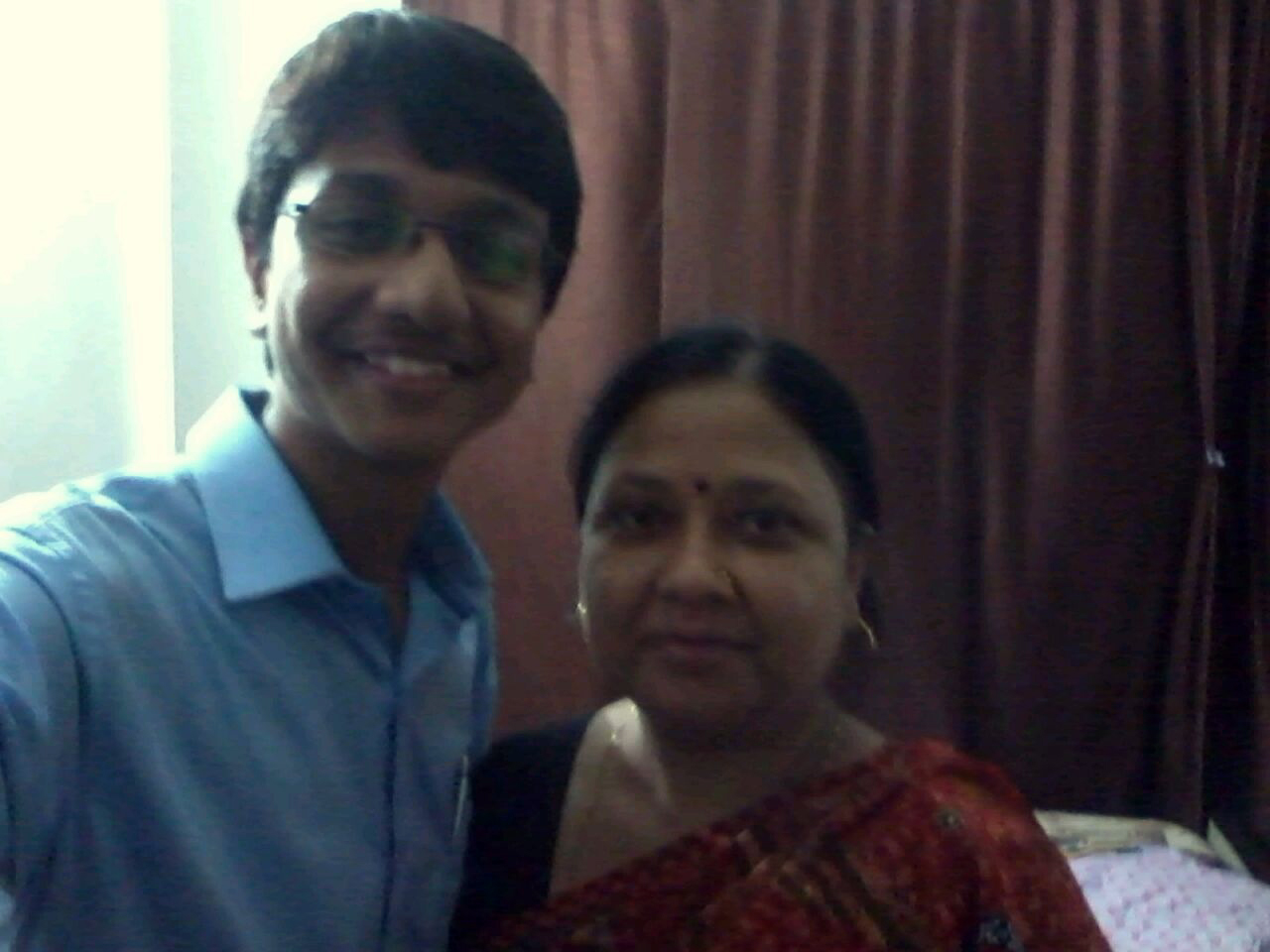 I'm not looking for another as I wander in my time

Walk me to the corner, our steps will always rhyme

You know my love goes with you as your love stays with me
It's just the way it changes like the shoreline and the sea
But let's not talk of love or chains and things we can't untie
Your eyes are soft with sorrow
Hey, that's no way to say goodbye
– A song by Leonard Cohen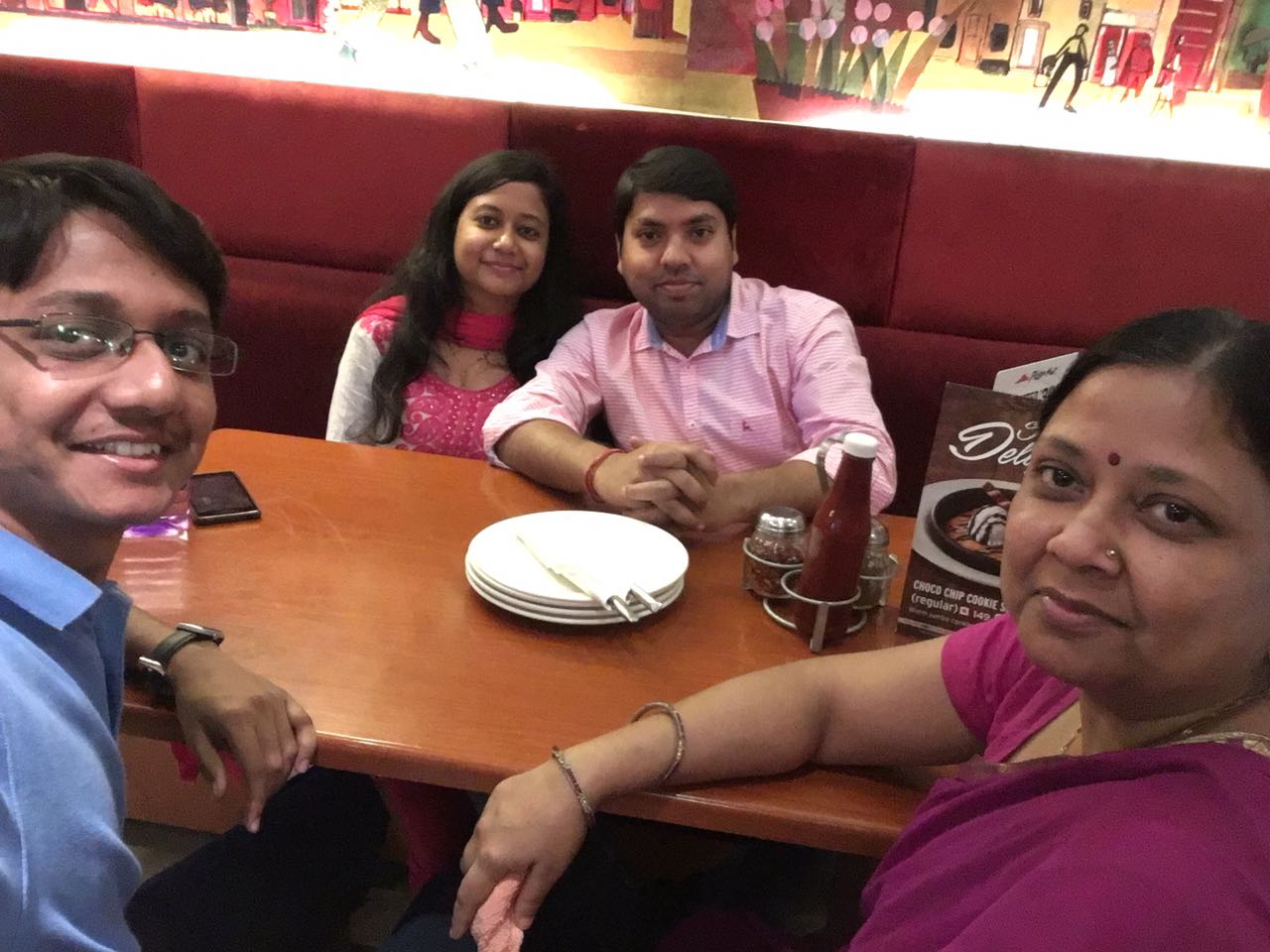 .
.
And now that my B.Tech. journey in Nirma is kind-of really over for me…
For once, I have to say…
.
.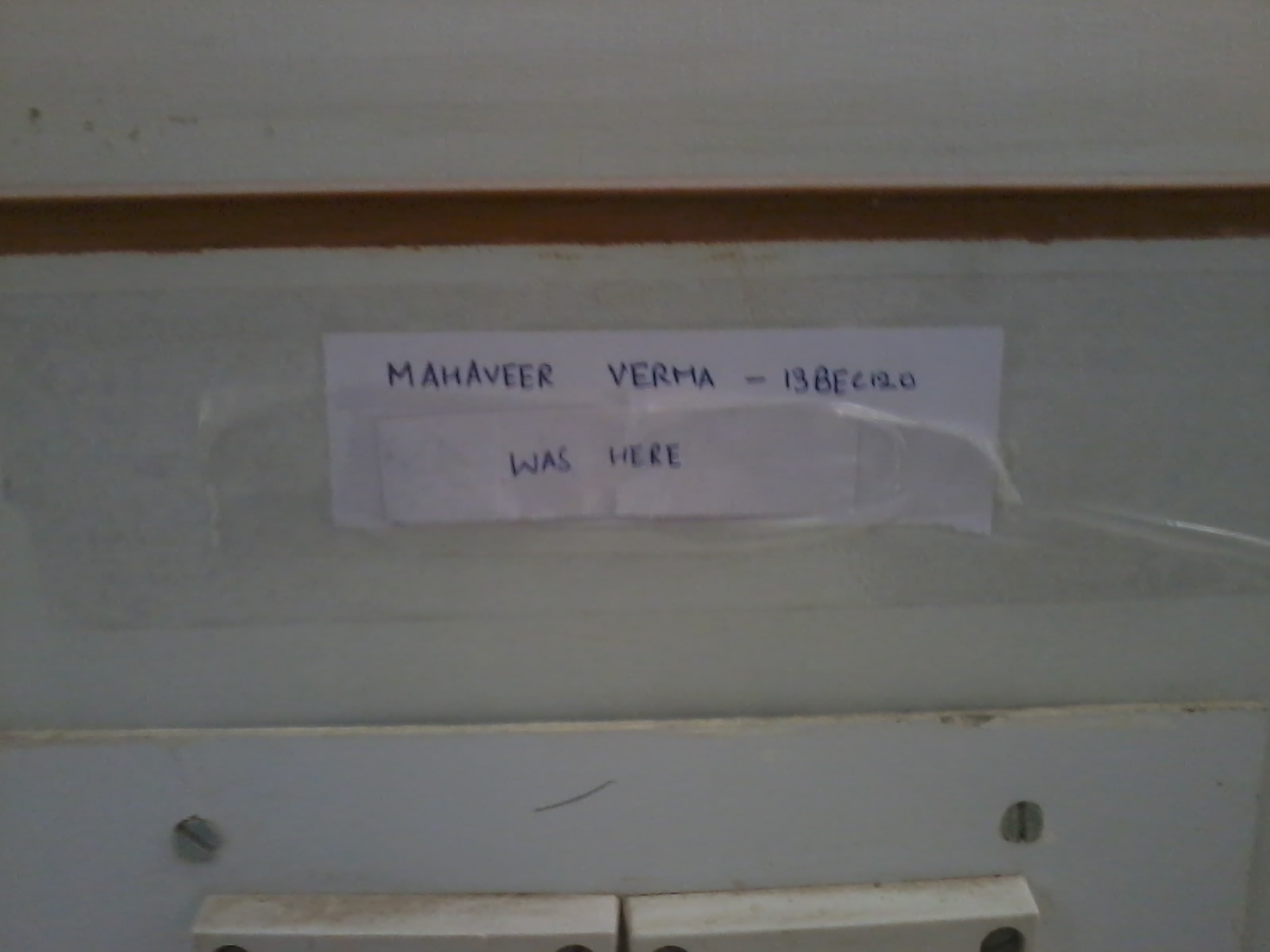 .
.
Good-bye