Its been about 2 months since my last semester's exams ended. And for the past 2 months I and everyone from my college have been enjoying a nice break from the busy college hustle.
There's one thing important that everyone does in their vacations – something interesting. And at the end of the vacation, if you are suddenly bombarded by a simple question about what you did the last summer, in my case I would normally take a few seconds and say – 'nothing much'. Then I myself would think – 'Really?' And that would end up with me struggling to remember every small or large thing I did during the vacations.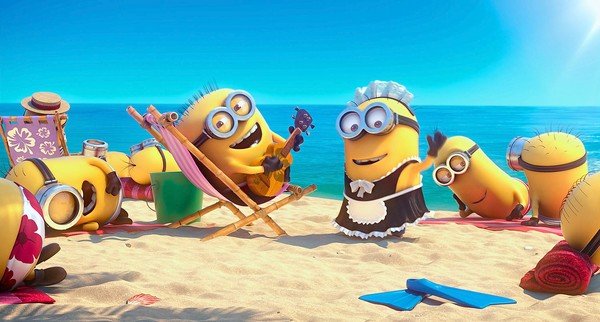 For those who usually travel during their vacations, they have a large enough answer to this question, but for me, well I don't travel much so its quite difficult to gather everything in a nutshell.
So I decided that this time, I would recall everything a day before my vacations end and blog about it! So that it gets easier for me to say – "For more info about my vacations, visit my blog!"
1. I started learning the basics of Python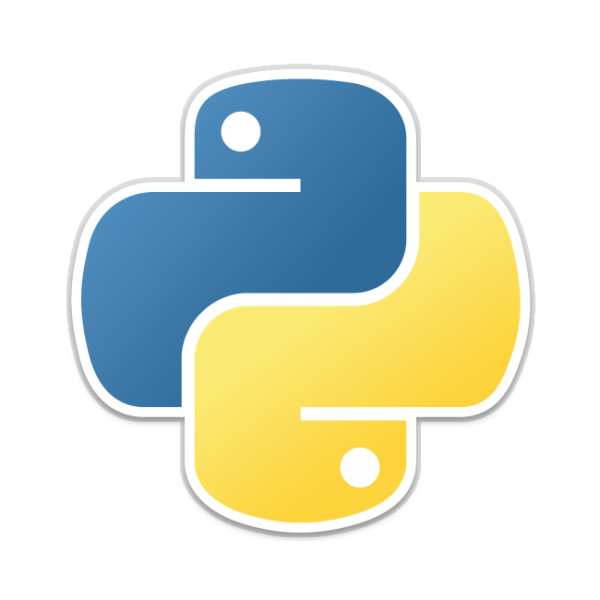 Python is an extremely easy to learn language, especially if you have knowledge of any other language like C/C++ or Java. I guess Python isn't an integral part of academic syllabus but it still deserves to be learnt. I started the tutorial course from Codecademy.com a few weeks ago and I am progressing a bit slow but I know I'll complete the course in a week or so, I hope.
The site is very useful if you want to learn a new programming language like Python, Ruby or Javascript. They also have some good tutorials on HTML/CSS which I completed before I thought of starting Python.
2. Changes on my blogs
GeniousPC.com now has a new design and a new logo

Hope you like it better now! BloggingPanorama.com has no major changes on its account, I ran a giveaway at the blog some time ago. This personal blog has got a few more posts.
And I and some of my college-mates are working on a new site – Squce.com Its not going to be a blog, but rather a news, entertainment and humor based content sharing site. Hope it gets the love we expect it to!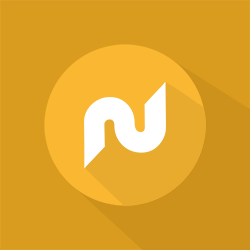 Squce on Facebook: http://www.facebook.com/SquceOfficial
Squce on Twitter: http://www.twitter.com/Squce
Squce on Google+: http://www.google.com/+SquceOfficial
Squce.com will be launching very soon. Stay connected!
3. I designed some wallpapers
Just another day when I was feeling a bit bored, I got the idea of designing some wallpaper for Squce fans. I tried to adapt a flat minimalist design with long shadows and a simple quote to suit the mood. Here is the result:
The wallpaper can be downloaded from here: Download Squce Wallpaper.
Its available in all standard monitor resolutions for laptops and desktops

This wallpaper will also be featured in the site's download section once its live. 

A days back I designed a similar wallpaper for GeniousPC, which I haven't yet released in any different resolution. Here it is: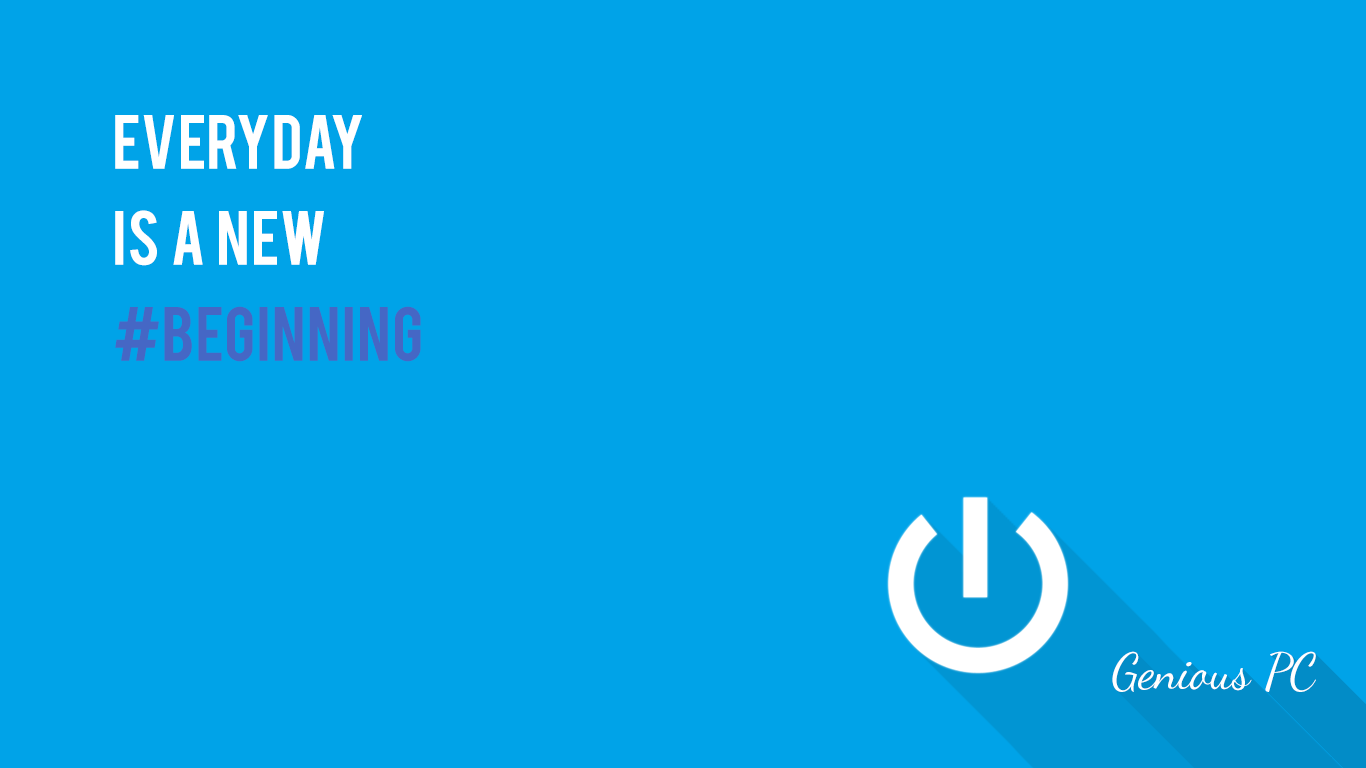 If your screen resolution is 1366×768 too then you can use the wallpaper

I don't know how many people will really want to use my wallpaper, but I have got a few positive feedbacks from my friends. That's all I want

A small bit of satisfaction of my work.
4. I learnt solving the 4x4x4 Rubik's Cube
Rubik's Cube is a 40 year old puzzle that has always puzzled its lovers. I got a 4x4x4 Rubik's cube this summer and it took me more than a week to know what I should do to solve it and I took some time trying to figure the algorithms myself but it was way too difficult. So in the end, thanks to Dan Brown I was able to learn the beginner's method to solve a 4x4x4 cube completely.
No, not Dan Brown, the American author! I'm thankful to Dan Brown from this YouTube video: Part 1 of solving a 4x4x4 Rubik's cube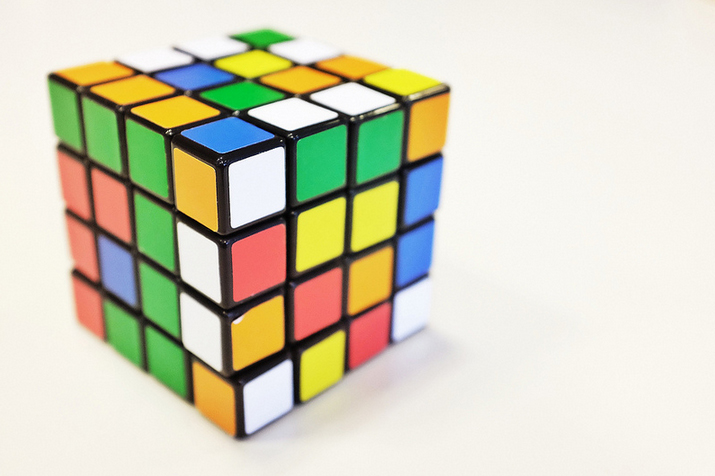 The only prerequisite is that you should know how to solve a normal 3x3x3 cube. I learnt that about half an year ago, again from YouTube. My 3x3x3 cube is a very smooth one and I'm able to solve it in about 3-5 minutes and as far as the 4x4x4 goes, I haven't even bothered to time myself 😀
Its a rough one and I haven't practiced enough to gain speed. And also I solve Rubik's Cube just for the fun of solving it, solving the different possibilities and all the mental stress that it adds apart from the basic set of algorithms. I'm not even aiming for any competitions about cubing.
Even though I had to learn solving the cubes on YouTube, and I couldn't myself, its still a lot of fun because the more important part of solving the cube is the different combinations it possess, not the set of algorithms that you learn from the videos.
My next Rubik's cube? Maybe the easier 2×2 or something fancier like the hexagonal cubes if I get any local store which sells that kind of stuff, because I don't expect such things in a normal toy store!
5. I visited my hometown after 8 years
In a large country like India, travelling between 2 cities that are appx. 1000 km far and takes 2 days in train isn't always so easy. Neither is my family too travel oriented when it comes to vacations. But yeah, due to special circumstances we decided to do the travelling.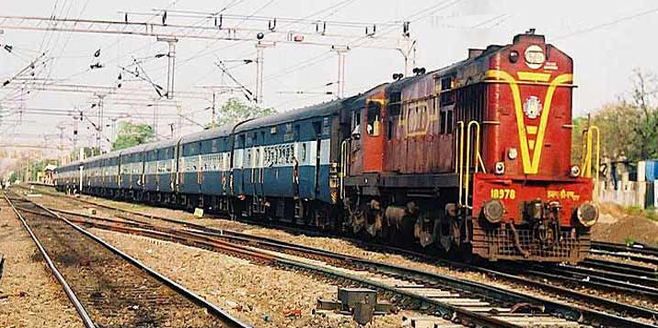 It was good to be there, even though I have never actually been in the city for too long, it felt like home. 8 years is a long time too.
6. I learnt Morse Code … and almost forgot it too 😀
I even tried learning barcodes but I decided to keep something for the next vacation!
Morse Codes are short codes based on beeping sound duration and combinations to form letters. It can also be used with flashing light. You would have seen these codes used in some old movies or movies based on military life, or some psychological thriller movies.
— .- …. .- …_ . . .-.
Thats my name Mahaveer in morse code's written representation. Actually it would be based on sounds, beeps to be more specific, dots for shorter beeps and dashes for longer ones. Each letter is then spaced suitably so that the code is understandable. Morse codes are set at 8 words per minute or 16 words per minute as far as I remember.
Some letters are easy to remember while some are quite difficult and that's why I almost forgot many letters during these 2 months. But at least I remember the SOS code (…—…) which is somewhat important to know.
7. I watched about 10-15 Hollywood movies 😀
Yeah! That's a big achievement for me!
Disclaimer: I didn't even know about movies like Inception before this vacation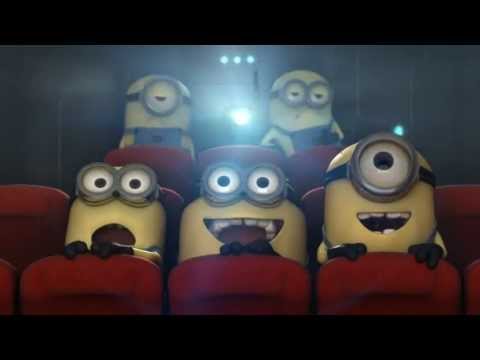 Now I can say I watched some really nice movies, mostly psychological thriller movies, I found them really interesting. Some of the movies I watched (and was impressed) are Inception, Memento, The Game, The Butterfly Effect, 12 Years a Slave, Matrix Trilogy, Batman trilogy (Christopher Nolan movies), Insomnia, Se7en, The Fifth Estate, The Prestige, Sherlock Holmes movies (The recent 2 only) and a few more I don't recall.
From this list, one can guess my favorite movies are mostly directed by Christopher Nolan. David Fincher's movies were superb too.
Bollywood? Nope. Not yet and I think I won't start even. At least not in the upcoming months or years.
8. I changed my Facebook profile picture
Wait. What?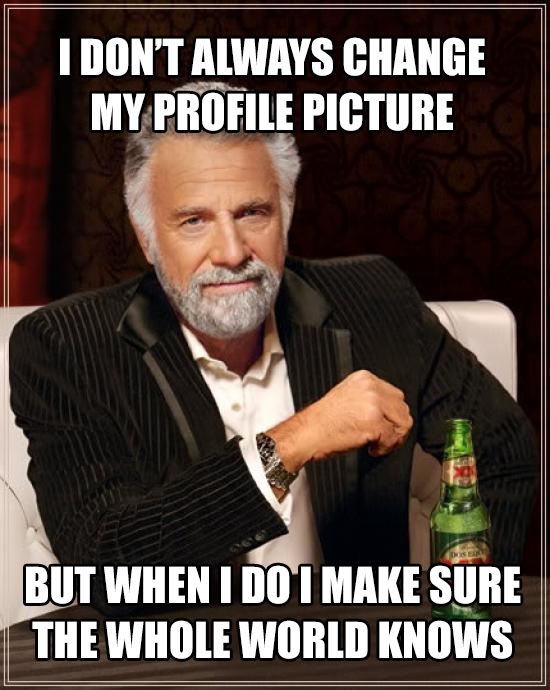 Yes this really is something unusual.. because I changed it after about an year. My last profile pic was updated in late September 2013, that's ancient! I know!
I'm not a photoholic type, and so I don't always find myself changing my profile pictures regularly. Yes, I do like photography but I don't like to take my photos much. Neither do I like my own photos much.
In the past 4-5 years of my Facebook account, this is my 11th profile picture. (Gulp) And just the 8th pic that's my own. I changed my pic to something abstract on certain occasions.
I guess, this little update was worth adding to this list, wasn't it?
9. I made the transition from Photoshop to Illustrator for logo designing
Once I understood the basics of Adobe Illustrator I said to myself that I had been dumb making logos in Photoshop earlier. Even though Photoshop has better image manipulation processes, Illustrator is far better for logos, basically because of its vector properties. You can get any size out of an Illustrator vector without any loss of quality. Whether I stretch a logo by 500%, its still perfect around the edges, no pixelation, nothing.
Also there are almost the same basic effects that one may require to add to logos like gradients, bevel and 3D effects.
10. I applied for my driving license
It was almost an year since I completed 18 years but because I didn't get any time until this vacation, I couldn't go for the driving tests. Now I almost have a permanent driving license. Only it hadn't reached at my home yet

Maybe I'll have to wait a little longer. Or maybe its time to go for a few rounds to the RTO again

That's (almost) all folks!
This sums up everything I did this vacation, well almost everything worth sharing.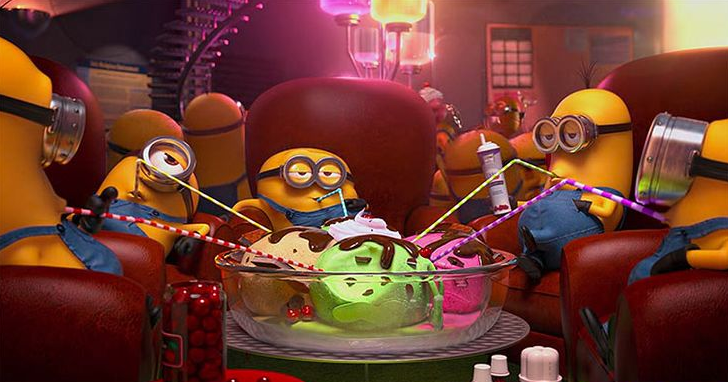 What did you do all this summer?
Now its your time to comment!