It was Thursday, 16th Jan 2014.
An ordinary thursday to start with, but an extra-ordinary one to end with…
It was the day of basketball selections for our branch team. The funny thing is, I decided to give it a try, even though all I had in the field of basketball was an astoundingly long on-field experience of … just 1 day.
Yup. just 1 day ago, I touched the ball and then there I was, trying to hit the basket while running in the field, surrounded by lots of expert eyes aiming at my mistakes while I aim for.. failure. OK OK. I was no average player and so I couldn't make it to the team, but anyways I reminded myself of the fact that this was the first and last time in my life that I was ever going to try for fresher's basketball team.
I guess you can be a fresher only once a lifetime 😛 unless you repeat the year or something which was surely not application to my case!
Whether I pass or fail, is not what I think about before trying something new. But yes, I do think about possibilities, about my interests, and I am sure from the next time I'll think of many more things. Thanks to the 400m track I and my friend decided to have a race on…
After having failed to get selected in the basketball team, my friend said, lets have a jog on the track… to take out some outcome for the day.
And that's what hit my mind – outcome.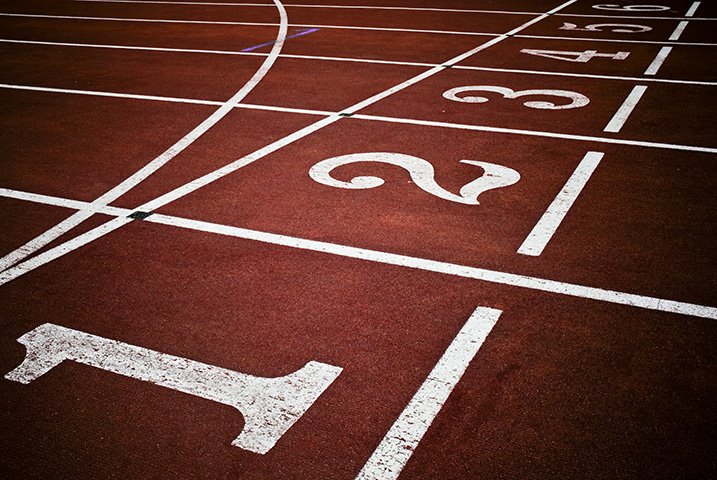 Maybe for most of the things we do in our life, we expect an outcome.. and that's completely correct of us. But still, my mind wasn't ready to accept. What happened that day? I failed? I didn't gain any outcome in that basketball try.. or maybe I did?
The jog was almost over and I got no answer because my mind was divided between enjoying the jog, enjoying the talk with my friend and of course the questions lying in me. After the jog was over, we decided to go for another lap of 400m and this time, we decided to go for a race rather than a jog. A race, well is a kind of competition I suppose which acted like salt on wound. The wound which was the result of the confusion from the words – outcome, competition, sport, life and a lot of things which I suppose are difficult to express as well as best untold.
Almost half of the race was over, my energy had gone down, my legs were already paining because of the previous day's play. And to add to all this, I just reminded myself that I had another 200m to run… I wanted to complete the 200 meters in a hurry. Find answers to my problems, the problems which made me restricted, limited, I wanted to open up, I wanted to run, and then it happened.. My head had given up, I felt a slight dizzy but I couldn't stop. I didn't want to give up. My eyes were going black and white just as if I had welded a large metal piece without wearing the protective glasses. But still, I didn't want to give up. I was going to lose the race anyways, because my friend was confidently running ahead of me.
And that is when my brain took another wrong decision on top of it.. The decision to run faster and faster, as fast as I could to end the race, to end all the restrictions I had given to myself, to test my limits, physically as well as mentally. I remembered the question about outcome, about basketball, about my engineering studies, about my life, my decisions and a lot of things or maybe nothing and starting to run as fast as I could..
1st second – I overtook my friend.
2nd second – I merely avoided a fall which would have injured me.
3rd second – I looked at the finish line, about 150 m ahead of me.
4th second … I could see only white color all over the land.. My eyes and head starting giving up.
5th second – I slowed down and watched my friend's shadow overtake me.
6th second – I looked in the direction the finish line was supposed to be.. and then I stopped…
I stood there. 100m away from the finish line… I had given up. The thing I never wanted to happen in my life with any of my tries had happened.. I had given up. And there was no chance I could complete the task.
I didn't faint because I was still a few steps far from my limits, and the answers to my question were still way far. What could I do now? Nothing. It was over.. but it wasn't…
My friend stopped too, because he didn't want me to end this race this way. Maybe my fate didn't want this race to just end with a win or a loss. Maybe not all races of life end with a win or a loss. Maybe not all races in life will give you an outcome, and life is just the same… a race.. a never ending race.
Race with oneself, race towards the answers, towards new life experiences, towards the good, the bad and in this long race of life, we always get to a point where every direction is confusing, all roads are misleading, every decision is difficult, every answer is unsolved…
That evening while on my way back to home, I remembered about a few wrong decisions I had made in the past few days, about how I would have hurt somebody without noticing it, about how I should change myself to make the most out of my life, about how I could have lived a life different than today…
I had got my answers… About outcome and about competition, about my confusions and about my life. And I also know that one day, I will return back to the same 400m track, with my same friend, to complete the race that I gave up…
Because…
Some things need to be changed… And one of them.. is my future…